Promotion Director
(Free Stuff Department)
Money in a Minute
100.3 The Q!'s newest game is Money in a Minute. Listen to The Q! Morning Show every weekday at 7:15 am for your chance to play.
Answer 9 questions in 60 seconds, and win $100! Every day the cash isn't won, we'll throw another $10 on the pile.
Brush up on your trivia, and good luck! Money in a Minute is brought to you by Coastal Heat Pumps. Enjoy affordable home heating with an energy efficient Fujitsu Heat Pump.
Polka Monster
Weekdays at 8:15 am, The Q!'s Ed Bain straps on his accordion and belts out a rock tune with all the gusto his 5′ 3″ frame can manage.
Be the right caller to 250-475-1003 and correctly name the tune to win the exclusive and highly coveted Bobble Ed from The Q!
It's all brought to you by The Ensuite Bath & Kitchen Showroom. The future of bath and kitchen is here.
My Favourite Song
The drive home is a lot better when My (your) Favourite Song is playing on the radio!
Join Ryan and Heather at 5pm weekdays for My Favourite Song and let them know what song is your favourite – brought to you by SUBWAY restaurants. Think Fresh. Eat Fresh.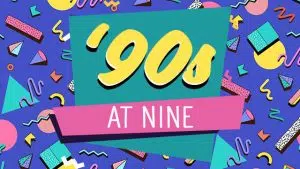 '90s at 9
Weeknights at 9pm The Q puts on the plaid jacket, cracks open a bottle of Crystal Pepsi and rolls out the biggest rock songs of the '90s.
It's a full hour of '90s favourites on The Q!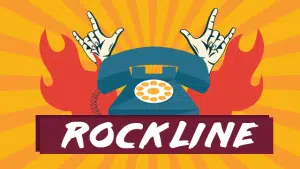 Rockline
The Q!'s Rockline request show is heard every day at noon and 8:00 pm, brought to you by SUBWAY restaurants. Think Fresh. Eat Fresh.
Just fill out the handy-dandy Rockline online request form below to get your request to Q! Control.