Witnesses sought in Saanich high speed incident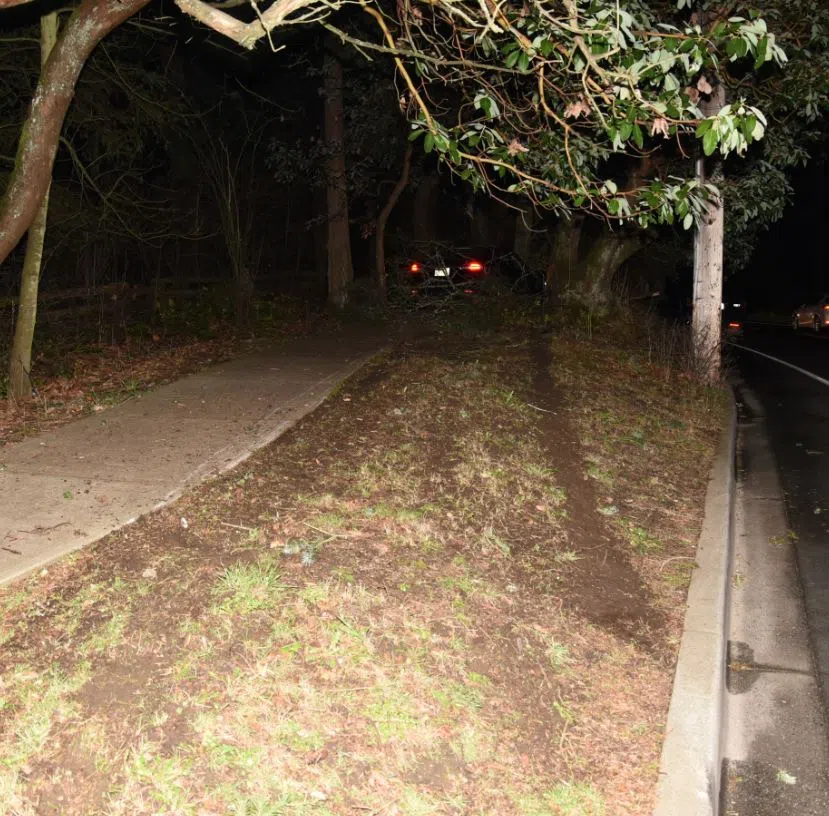 Saanich police are looking for witnesses who saw a vehicle crash at high speed while trying to evade police.
Investigators say it happened at around 8:30pm on Royal Oak Drive near Lochside School on Tuesday.
The driver of a Ford Fusion was allegedly going 120 km/hr in a 50 zone and was trying to pass another vehicle, swerving into oncoming traffic before crashing.
The driver was identified as a 21-year-old Saanich man and was arrested at the scene for Dangerous Driving.
"This was a tremendously dangerous situation" said Sgt. Jereme Leslie. "The actions of the driver put the public at significant risk and it's extremely lucky no one was using the sidewalk were the vehicle left the road. Someone could have easily been injured or killed."
Police are asking to speak with two witnesses who were standing on a nearby sidewalk who saw the incident.