Will The Real Greta Van Fleet Please Stand Up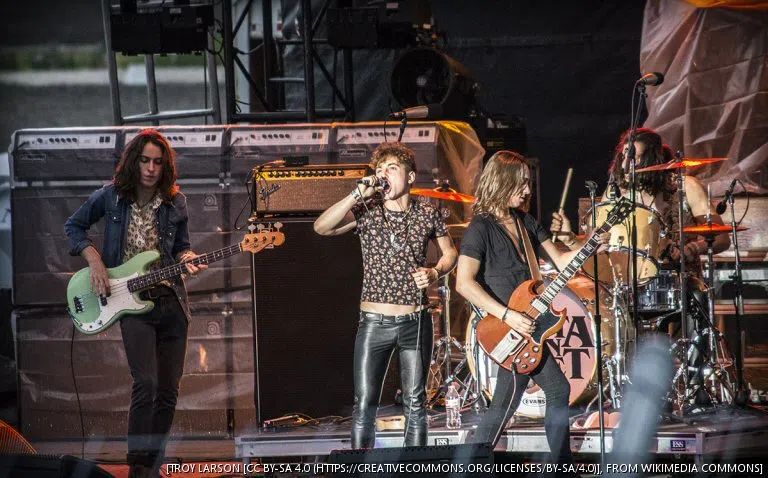 I'm willing to bet that the first time you heard the name Greta Van Fleet, you didn't immediately think of a couple of guys who are barely out of their twenties and a couple of others who are still in their teens. And, as it turns out, the real Greta is quite the opposite.
The band have experienced the proverbial meteoric rise since their formation in 2012. Highway Tune, from their first EP, Black Smoke Rising, sat at the top of the Billboard Mainstream Rock and Active Rock charts for four weeks. 2017's From The Fires, containing the four songs from the first EP along with four new ones, was released alongside a new single, Safari Song, and earned them four Grammy nominations. The first full length studio album, Anthem Of The Peaceful Army, landed late last year and went to the top of Billboard's Rock Albums chart in its first week.
But just where did that admittedly antithetical name come from?
They apparently happened upon the name six years ago, when the then-young teens were getting ready for a gig at a festival in their hometown of Frankenmuth Michigan, and heard about a fellow musician: 88 year old Gretna Van Fleet, who is not only a retired office manager, but a drummer as well. Her name came up when their former drummer mentioned that he and his grandfather were heading out to chop some wood for Gretna, and when the band's Josh Kiszka heard the name, he said, "That's our band's name, right there." They dropped the "n" to make it easier to pronounce — a change with which Gretna had no problem — and began to get more and more attached to the name, particularly after they found out what it means: "of the water". Sam Kiszka explains: "It's Dutch, but it sounds Nordic. It sounds very classically seafaring and pleasing. And something that has always attracted us, ever since we could understand literature, is the seafaring men."
"In a way, that's what we always wanted to do, and it's kind of what we're doing now. We're essentially nomads. We're not water warriors, but we are most of the time land warriors. So there's a lot of meaning behind the name, a lot we didn't intend, but it's something I'm thankful for."
In a chat with Detroit Free Press hacks, Mrs. Van Fleet said she had no clue that the band would become superstars: "I didn't think it would last long — they wouldn't hang on to this crazy name." But what a difference six years makes: these days, she's almost as famous in Frankenmuth as the boys are, with fans regularly stopping her in the street, and Sam noting that she's "living the rock-star life too".
So what does she think of their music? Well, she's nothing if not diplomatic. "It's not my favorite music, and the boys know that. But I think they're very talented, and I support them." And if there is any Greta Van Fleet music on her portable digital media player, it'll most likely be Flower Power, which she says is most acceptable to her.
An earlier version of this story incorrectly attributed the band's Grammy nominations to their latest album and indicated that they had met Mrs. Van Fleet, which they had not. We regret the errors.

---
Love, Dr. Scott James

Subscribe to Scott's Now posts via RSS

Report An Error Or A Typo