Christmas (Sorry, Holiday) Songs In The Crosshairs: Shane MacGowan Responds To Outrage Over The Pogues' Fairytale Of New York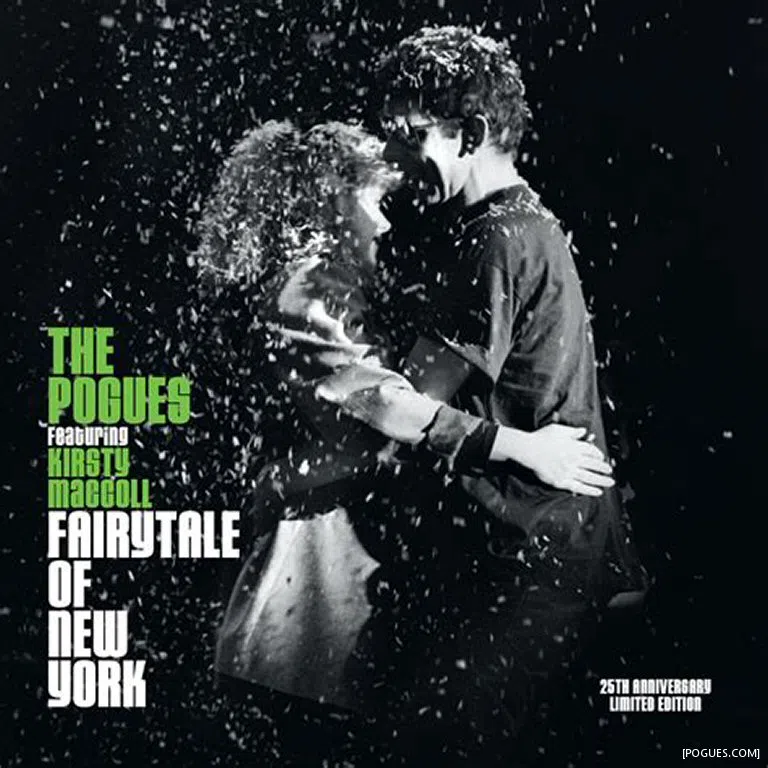 According to The Irish Times, The Pogues' Shane MacGowan has chimed in regarding the controversy surround the band's 1987 Christmas song Fairytale Of New York.
In the tune, Kirsty MacColl sings, "You scumbag, you maggot/ You cheap lousy faggot/ Happy Christmas, your arse/ I pray God it's our last." Recently, airstaffers at Ireland's RTÉ 2FM were all a-Twitter about it, with Eoghan McDermott writing, "I asked the two gay members of my team how they feel, since faggot is their N word. If people want to slur the gay community, this is their most powerful weapon. One favours censoring, the other outright not playing it. Neither like it. Simples."
He continued: "Phrases that have zero social utility should fall away. Enough vitriol out there without gay people having to feel uncomfortable so people that aren't affected by an insult can tap their toe. Black Eyed Peas 'Let's Get Retarded' changed to 'Let's Get It Started' — rightly so. Nobody complained. The fact this song is a classic isn't a strong enough defence to not at least censor it. We censor shit, [f**k], ass, weed and loads of other comparatively benign words in songs. It's not a big ask."
RTÉ is on record as saying that it will not censor the song, which is one of the most-played Christmas tracks ever.
In a media release, MacGowan says: "The word was used by the character because it fitted with the way she would speak and with her character. She is not supposed to be a nice person, or even a wholesome person," he said. "She is a woman of a certain generation at a certain time in history and she is down on her luck and desperate."
"Her dialogue is as accurate as I could make it but she is not intended to offend! She is just supposed to be an authentic character and not all characters in songs and stories are angels or even decent and respectable, sometimes characters in songs and stories have to be evil or nasty in order to tell the story effectively," the statement continued. "If people don't understand that I was trying to accurately portray the character as authentically as possible then I am absolutely fine with them bleeping the word but I don't want to get into an argument."
McDermott responded: "I get the dysfunctional characters and mayhem and trading of insults. My point was we beep out relatively harmless swear words all the time on radio to appease literally everyone… So, the idea of beeping one word on daytime radio didn't seem so radical — given this particular word packs a lot of punch for many people and is used as a powerful slur outside this song."
This is not the first time the tune has caused a stir. In 2007, the BBC faded out "faggot" and "slut", ostensibly in response to listener complaints. After even more listeners complained about the censorship, they backed off and resumed playing the unedited version.
---
Love, Dr. Scott James

Subscribe to Scott's Now posts via RSS

Report An Error Or A Typo