Island businesses fear Tourism losses with Whale habitat protections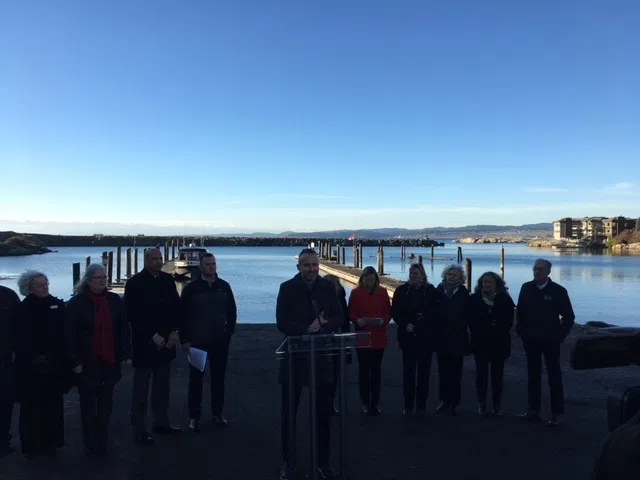 Vancouver Island fishing and tourism stakeholders are sounding the alarm after the Federal Government extended the conservation habitat area this week.
This area is off the southwest coast of the Island in the Juan de Fuca Strait and would now be open to measures that would include fin fishing bans.
Business Leaders from 17 different Chamber of Commerce held a press conference at the Esquimalt boat launch, forming a coalition.
"No one recognizes the importance of protecting marine habitats and marine life more than the men and women in coastal communities who depend on strong fishing and tourism sectors to earn a living and feed their families," said Karl Ablack, Vice President of the Port Renfrew Chamber of Commerce. "The countless volunteer hours and millions of dollars anglers invest in salmon habitat and hatchery restoration work demonstrate that we are passionate supporters of BC's Southern Resident Killer Whales and efforts to ensure their survival."
Ryan Chamberlain, President of Sooke Tourism questioned the Federal Governments willingness to do the necessary research to come up with a viable solution that helps all parties.
"We can definitely co-exist in these areas with the whales, having proper approach zones, fishing closures are not the answer."
Chamberlain says there are plenty of Chinook salmon and problem may lie with the Fraser River salmon run where measures need to be put in place.
The business leaders are calling for more research when it comes to protecting the southern resident killer whales. They are also asking to take part in the discussion for further fishing bans.
The B.C. Chamber of Commerce says marine-based tourism on Vancouver Island generates more than $1.2 billion to B.C.'s economy every year.