NHL officially expands to Seattle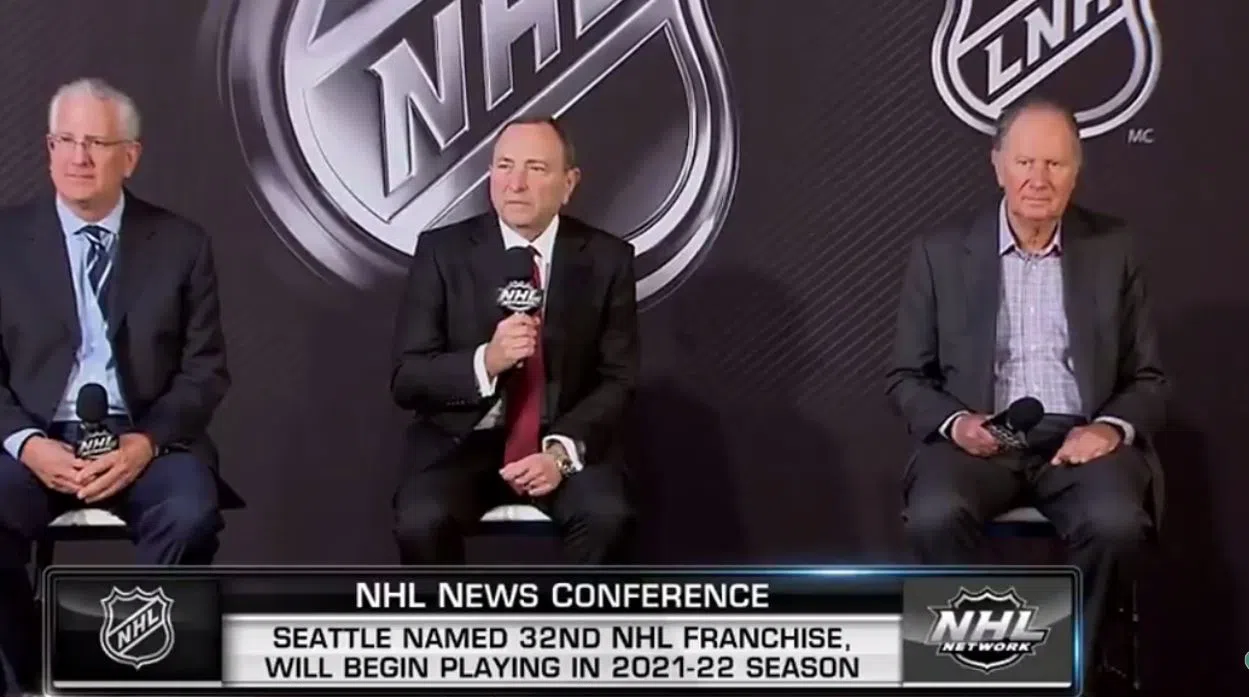 Seattle is getting a new a hockey team.
On Tuesday, the NHL Board of Governors have voted unanimously to expand to Seattle, creating a 32nd team.
The Oak Bay ownership agreed to pay a $650 millon expansion project.
Seattle will abide by the same expansion draft rules as Vegas. The expansion draft is in June of 2021. Vegas will not be participating in the Seattle expansion draft.
Commission Gary Bettman also confirmed with the new Seattle team will play in the pacific division joining the Canucks, Sharks, Oilers, Flames, Golden Knights and Ducks. Arizona is moving to the Central Division.
The team, which hasn't been named yet, will start playing in the 2021-2022 season. Seattle will play in the revamped Key Arena.
"Today is a dream come true for an entire city," said NHL Seattle CEO Tod Leiweke.
A great sports city gets even better.

Welcome, @NHL. 🏒 https://t.co/RfYXf20UAj

— Seattle Mariners (@Mariners) December 4, 2018
Great to welcome Seattle to the NHL!
I've got a feeling this will become a classic rivalry. https://t.co/VKNr32iqyF

— Francesco Aquilini (@fr_aquilini) December 4, 2018