Saying goodbye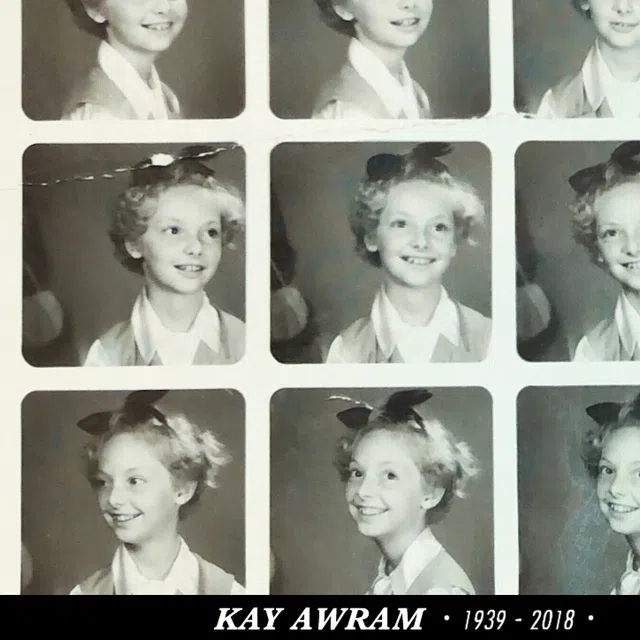 Dec 03, 2018
Ryan & Heather
On November 30th, my Mom died after a suffering a stroke a week before. She had been in a care home for the past three years.
The last years of her life had been consumed by Alzheimer's disease.
It felt like a long goodbye each time my wife Joanne and I visited my Mom. A kind of mourning, watching her slip away each visit. But trying to stay positive and grateful she was still with us.  There was still a spark of her old personality, a flash of the character we loved.
It had been a long road; from when my sisters and I first noticed Mom's personality changes; uncovered just how extensively she had been hiding her confusion and difficulty taking care of herself; to living in a care home completely dependent on nurses and care aides.
Mom moved from her big home home in Surrey to live with one of my sisters in Fort Langley. Within a couple of years her living independently in a basement suite became difficult. She needed more assistance with meals and simple housekeeping. Soon outside help was needed to assist. 
Her doctor verified Mom was indeed struggling to remember simple tasks and having problems with names and words. Once very sociable, she was isolating herself more and more in her suite. Mom was becoming a different person than the woman we were used to.
Mom's needs became more and more demanding as her mental and physical health deteriorated.

Alzheimer's and dementia is a terribly frightening disease on both sides, for people who are affected by it and for the person that's going through it.
There's a joke, "the best thing about Alzheimer's disease is that you get to meet so many new people." It sounds humorous on the surface, but the reality is the decline is emotional, scary and lonely.

My sisters had to make tough decisions, planning for the worst considering Alzheimer's stages of progression. The disease doesn't happen at the same speed for each individual, but there are similarities person to person.
My family is humbled by the love shown by her caregivers. They became her family and could read her moods and needs even though her speech became hard to understand.
Under the cruel circumstances of the disease, the experience was the best we could have wanted for our mother.

Over the years, I've had a chance to talk to listeners off-air about the similar experiences they've had with a parent living with Alzheimer's and dementia. The Q!'s Cliff LeQuesne has talked about his Dad who was in a care home in Victoria and died from the disease.
Knowing you're not alone in the process is important. If you are going through the experience, if one of your family members is going through it, it's comforting to know you're not alone.
~ email: ryan@theq.fm