5 homes evacuated after car rams in house in Oak Bay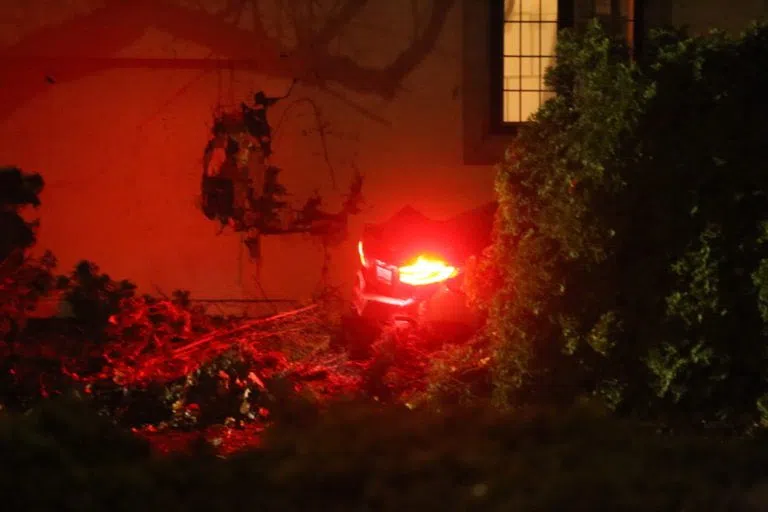 Oak Bay police say wet pavement and speed are reasons a 24-year-old driver lost control of his vehicle and rammed into a house on Thursday night.
It happened just after 8:00 p.m. on the 2000 block of Beach Drive, prompted an evacuation of five homes because of a broken gas line.
Police say the driver was attempting to pass a vehicle lost control, crossed the line, jumped the curb, glanced off a tree and into the house.
The vehicle had two people in it and the occupants suffered just minor injuries. The car was un-drivable and had to be towed.
No one in the home was injured but the damage to the house has not been fully assessed.
The driver was issued a violation ticket.
Photo from twitter @zombiemom0101