These Decades-Old Guess Who Rehearsal And Master Tapes Just Escaped A Winnipeg Dumpster By THAT Much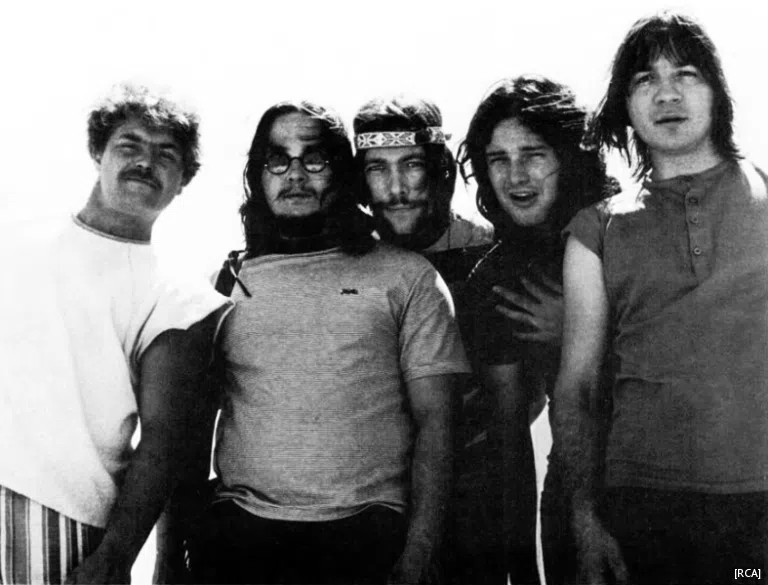 Never mind your wallet — what's in your garage? Over there in Winnipeg, a stack of about 100 Guess Who tapes dating back to the 70s were saved from the dumpster in the nick of time recently.
Says Winnipeg music guy Tom Kowalsky,, who has since donated the tapes to a small Winnipeg museum, "There's lots of boxes marked in the '70s that say 'Rehearsal tape: Guess Who' that are of great interest to us." They're dated from 1971 to 1996, and include masters laid down at Winnipeg studios, Iowa public television performances, and live recordings from US Midwest tours. There's also a tape bearing the name of Randy Bachman's post-Guess Who and pre-Bachman-Turner Overdrive band, Brave Belt. Kowalsky says the tapes belonged to a Guess Who employee who got them from a band member and then needed to store them in the garage for a few months — which turned into ten years or so. The day before they were headed for Dumpster-Land, Kowalsky got a courtesy phone call and was able to rescue them. They're now residing at the St. Vital Museum, which has a stash of Winnipeg music memorabilia.
Kowalsky hasn't heard or seen any of the material on the tapes yet; a lot of the media, which includes 24 track open reel tape, DAT, ADAT and Beta, is obsolete. However, music afficionados in the city have come forward with some of the necessary hardware. How much of the music has survived, and how much has succumbed to the ravages of time? We'll find out soon enough, although maybe not soon enough for Kowalsky: "My heart will be pounding. I'm trembling just thinking about it."
Sounds like he might be Shakin' All Over.
---
Love, Dr. Scott James

Subscribe to Scott's Now posts via RSS

Report An Error Or A Typo