What Are You Up To This Weekend? Oh, Not Much. Doing A Duet Onstage With Sir Paul McCartney. You Know, The Usual
This summer, I told you about Omaze's Tom Petty promotion, which was offering up, in return for donations to assist the homeless, a swell trip to the Clubhouse in Los Angeles, the secret not-underground lair where Tom Petty and The Heartbreakers rehearsed and recorded. If you thought that kind of prize would be difficult to top, how about this one: somebody and their guest will be flown to Liverpool, where they'll stay at a four star hotel, attend Sir Paul McCartney's show at Echo Arena with VIP tickets, catch the soundcheck, and head back home with limited edition merchandise. Oh, and they'll also get up on stage during the show for a duet with Paul.
If all this sounds vaguely acceptable to you, all the details are right over here, but you'll need to giddy-up: there are only six days left. A ten dollar donation will get you 100 entries.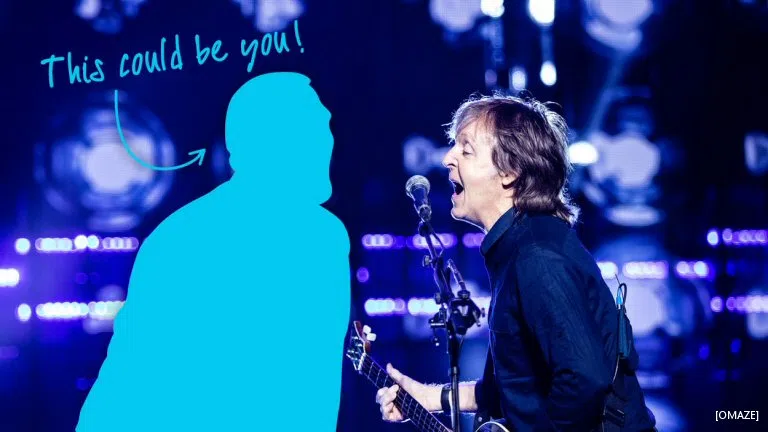 This time around, the beneficiary is Meat Free Monday, which is the initiative launched nine years ago by Paul, Mary and Stella McCartney. It's a nonprofit campaign which raises awareness of the environmental impacts of consuming meat, and encourages people to assist in efforts to retard climate change, preserve natural resources, and improve their health by making at least one day each week non-carnivorous.
---
Love, Dr. Scott James

Subscribe to Scott's Now posts via RSS

Report An Error Or A Typo