New housing project announced for UVic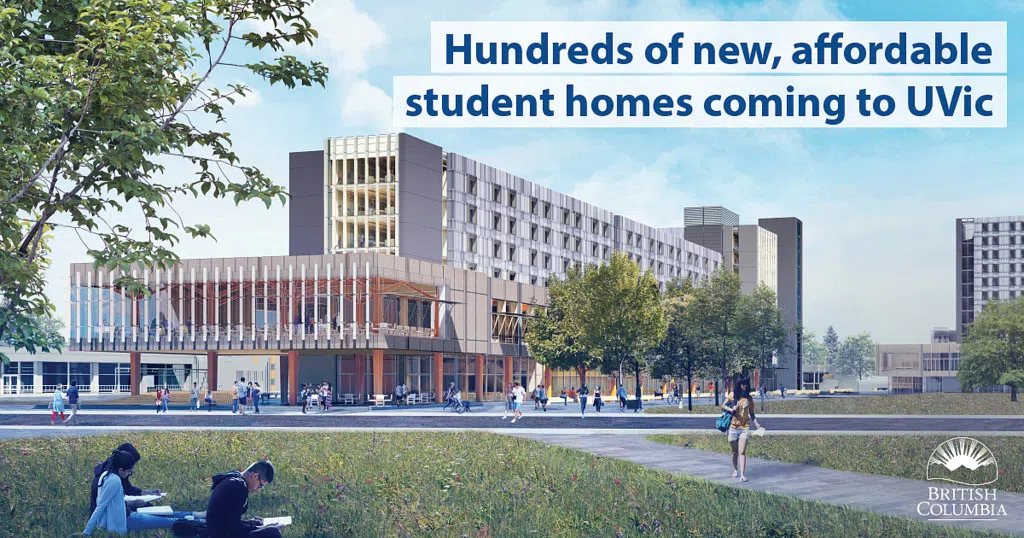 The University of Victoria is getting more on campus student housing thanks to an investment from the provincial government.
The new residences that will be built will increase on-campus housing by over 600-beds, a 25 per cent increase in student housing.
The "U-Vic Project" is estimated to cost $201 million with the province giving $123 million. The U-Vic Foundation will pay for the rest of the project.
"Students have enough stress in their lives without having to worry about finding a place to live they can afford. We're moving forward on our commitment to students at UVic and throughout the province to deliver comfortable and affordable housing in the heart of where they study," said Premier John Horgan.
Victoria has one of the lowest vacancy rates in the province and Victoria Mayor Lisa Helps says it should take the pressure off the rental market.
(photo from Government of B.C. website)