Bono Sets Off Firestorm Of Speculation With Cryptic "We're Going Away" Comment
Last night, U2 did a show in Berlin, and Bono got peoples' socks rolling up and down all by themselves with a mysterious comment he made at the end of the gig. "We've been on the road for quite some time, just going on 40 years, and these last four years have been really something special for us," he told the crowd, before delivering the kicker: "We're going away now."
The band didn't have anything further to say, but of course fans are sweating like a one-legged monkey in a butt-kicking contest as they try to parse the comment. Back in October, when he was talking to hacks at The Times, Bono talked about tour fatigue, referring to the band's Innocence + Experience Tour as "particularly demanding" and saying "I can't do as much as I used to." Indeed, even the Berlin show was a makeup effort after an earlier show there was curtailed because he had lost his voice. Thus, we now have the beginnings of Paul Is Dead 2.0. This one is starting to pop up on The Intertubes in quite a few places: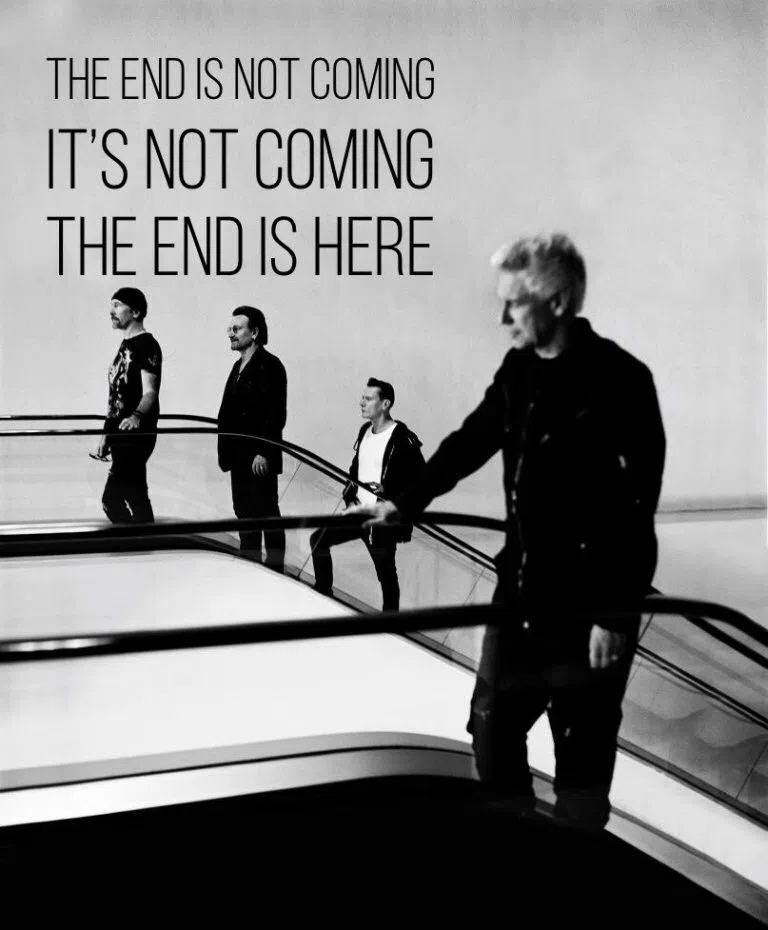 There has been no official word from the group's secret underground lair as to whether they're going to bow out of touring and/or recording. There is speculation that they'll merely take a breather, after spending most of this year on the road.
U2's Boy will mark its 40th birthday in October of 2020.
---
Love, Dr. Scott James

Subscribe to Scott's Now posts via RSS

Report An Error Or A Typo