Test sites for $10 dollar a day child care in B.C. announced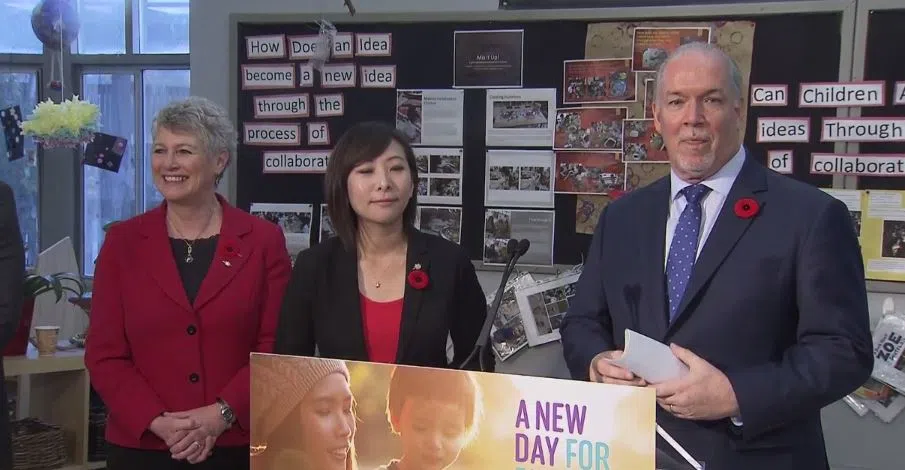 The B.C. Government is announcing 53 proto-type sites that will offer 10-dollar a day cost for childcare.
Families at these daycares will pay $200 a month.
The B.C. government and the Federal Government are providing funding at these test sites for the next year and half to see if a Universal Child Care system works. The agreement is for more than $60 million.
"We are finding new ways to make it easier for families to get by every month and to save for the future," said Premier John Horgan. "Through this kind of action, where we significantly reduce the cost of child care, we can make life more affordable for so many B.C. families."
On the Island, there will be two of these sites in Victoria- and one each in Tofino, Port Hardy, Hornby Island, Comox, port Alberni and Duncan.
Click here for a full list of the the child care providers that applied in B.C.