Meg Ryan Just Got Engaged To John Mellencamp Or Maybe To Frankenstein, Going By Her Instagram Sketch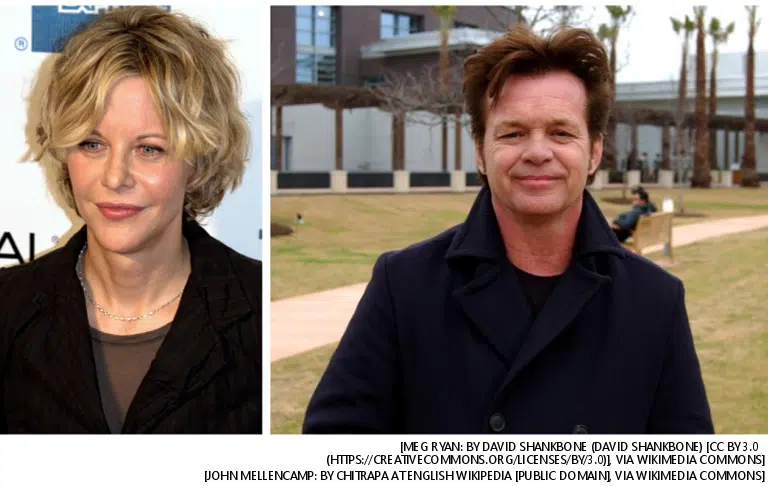 Three-time Golden Globe nominee and star of Sleepless In Seattle and You've Got Mail Meg Ryan has revealed that she's engaged to noted person who keeps on livin' even after the thrill of livin' is gone, John Mellencamp.
Yesterday, The Megs was spotted in New York with an engagment ring on her digit, and today, she confirmed the news by posting a — uh — well, an interesting sketch of the happy couple on Instagram.
Grammy-winner Mellencamp was first romantically connected to Ryan seven years ago. The two of them consciously uncoupled after three years, but were seen together here and there before officially getting back together last year. By Christmas, the needle appeared to be fluctuating far into "serious" territory, when Ryan's son Jack Quaid and Mellencamp's son Hud joined the lovebirds at a New York Knicks game.
This is hitchin' number four for Mellencamp; Ryan was married to Dennis Quaid for ten years.
---
Love, Dr. Scott James

Subscribe to Scott's Now posts via RSS

Report An Error Or A Typo