B.C. government reduces highway speeds for 15 stretches across the province.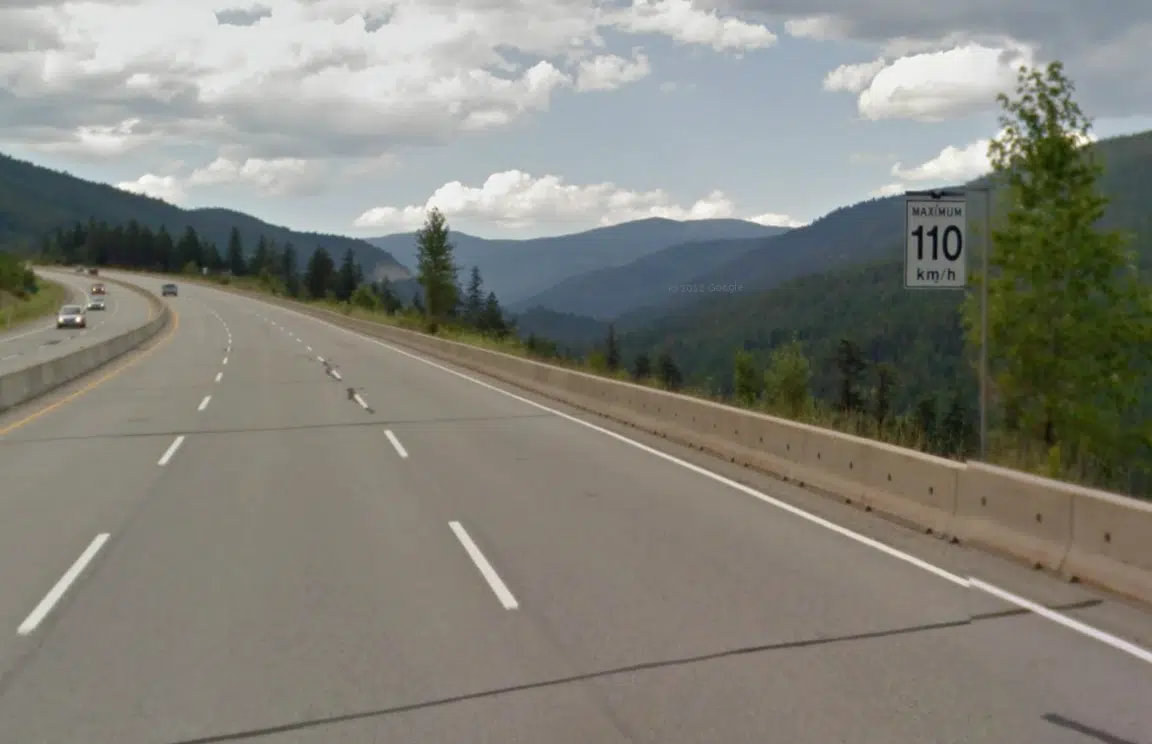 The B.C. government is lowering the speed limit by 10 kilometers an hour on 15 stretches of highway across the province.
The amount of highway covers about 570 kilometres of pavement.
Two notable stretches on the Island seeing reductions are Highway 1 between Cowichan Bay and Nanaimo where the speed limit will become 80 km/hr, down from 90.
Highway 19 between Parksville and Campbell River will also see the same reduction, down to 110 km/hr from 120.
Transportation Minister Claire Trevena says it comes after a three-year study.
"We know people want to get where they're going quickly. Our job is to help make sure they also get there safely," said Trevena in a release. "Since the former government raised speed limits in 2014, serious crashes have been on the rise. By rolling back speed limits slightly, our goal is to reduce accidents, keep roads open and protect the lives of British Columbians."
The change comes after the Liberal Government increased highway speed limits in 2014.
Here is a full list of the highway changes:
* Highway 1: Cowichan Bay to Nanaimo – 90 km/h to 80 km/h
* Highway 1: Whatcom Road to Hope – 110 km/h to 100 km/h
* Highway 1: Boston Bar to Jackass Mountain – 100 km/h to 90 km/h
* Highway 1: Tobiano to Savona – 100 km/h to 90 km/h
* Highway 1: Chase to Sorrento – 100 km/h to 90 km/h
* Highway 3: Sunday Summit to Princeton – 90 km/h to 80 km/h
* Highway 7: Agassiz to Hope – 100 km/h to 90 km/h
* Highway 19: Parksville to Campbell River – 120 km/h to 110 km/h
* Highway 19: Bloedel to Sayward – 100 km/h to 90 km/h
* Highway 97A: Grindrod to Sicamous – 90 km/h to 80 km/h
* Highway 97C: Merritt to Aspen Grove – 110 km/h to 100 km/h
* Highway 97C: Aspen Grove to Peachland – 120 km/h to 110 km/h
* Highway 99: Horseshoe Bay to Squamish – 90 km/h to 80 km/h
* Highway 99: Squamish to Whistler – 100 km/h to 90 km/h
* Highway 99: Whistler to Pemberton – 90 km/h to 80 km/h
The following 16 corridors showed no reduction in safety, and speed limits will remain the same:
* Highway 1: Salmon Arm to Revelstoke – 100 km/h
* Highway 1: Revelstoke to Golden – 100 km/h
* Highway 3: Hope to Coquihalla – 110 km/h
* Highway 3: Sunshine Valley to Manning Park East Boundary – 100 km/h
* Highway 5: Hope to Kamloops – 120 km/h
* Highway 5: Heffley to Little Fort – 100 km/h
* Highway 6: New Denver to Hills – 90 km/h
* Highway 6: Summit Lake to Nakusp – 100 km/h
* Highway 19: Campbell River to Bloedel – 90 km/h
* Highway 19: Port McNeill to Port Hardy – 100 km/h
* Highway 33: McCulloch Road to Black Mountain – 100 km/h
* Highway 33: Rock Creek to Westbridge – 100 km/h
* Highway 97: Cache Creek to 100 Mile House – 110 km/h
* Highway 97: Swan Lake to Monte Creek – 90 km/h
* Highway 97A: Armstrong to Enderby – 100 km/h
* Highway 99: Lillooet to Cache Creek – 100 km/h