Boz Scaggs Has Completed His Album Trilogy And He's Still Smooth As Silk (Degrees)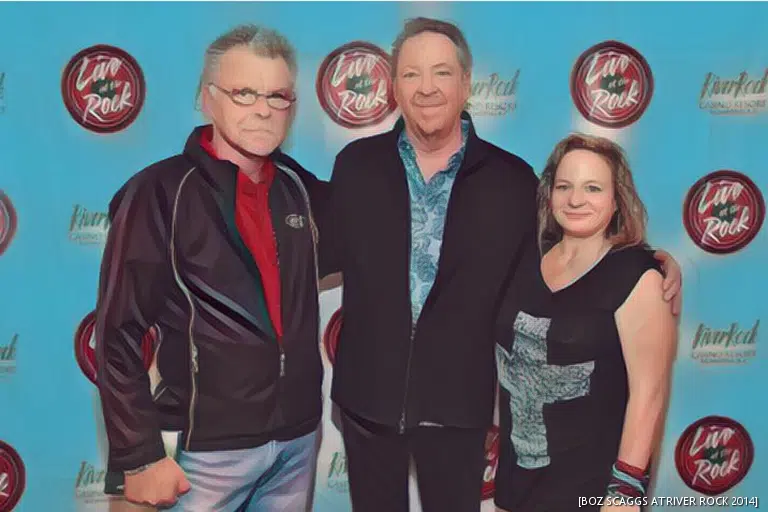 This summer, former Steve Miller Band and pre-Toto Toto collaborator Boz Scaggs delivered the final installment of his "so-called trilogy" of albums which explore his musical roots, as Out Of The Blues dropped in July.
The nine-track disc, which carries bonus tracks on other editions, is the followup to 2013's Memphis and 2015's A Fool To Care. It continues the collaboration Scaggs began with Steve Jordan "to explore some music that had both of our roots, let's say, in common; stuff that inspired us and gave us a good common platform."
As the title hints, this one has more of a bluesy tinge to it, mixing originals with covers of material from Bobby "Blue" Bland, Jimmy Reed, and even a version of Neil Young's On The Beach. It also showcases the work of good friend Jack Walroth, who wrote or cowrote four of the tunes, including Rock And Stick, on which his harp skills are featured.
"He moved out to San Francisco a long time ago, when I did," says Scaggs. "He comes from a similar musical background as myself." For some time, Scaggs hosted weekly recording stints for Walroth, with Rock And Stick eventually springing from one of those. "That song in particular always intrigued me because of the lyric," he says. "I had the song musically in my head for some time and I actually sung it myself years ago on a demo. It's a regular 12-bar, bluesy kind of format that's got a little reggae thing to it that makes it unique. But it was the words that intrigued me, and I didn't really know what they meant."
As it turned out, Walroth provided a final verse for which Scaggs had been searching." It's complicated. It sounds like it was a very rocky and complex relationship (the song) came out of, someone more than just a girlfriend, a relationship that was complex and painful sometimes. I have my own interpretation, but I think it opens itself up to others' experiences in a way a good song is supposed to."
Notable Out Of The Blues guests include Arc Angels' Doyle Bramhall II and Charlie Sexton, Ray Parker Jr., and studio legends Jim Keltner on drums and Willie Weeks on bass.
---
Love, Dr. Scott James

Subscribe to Scott's Now posts via RSS

Report An Error Or A Typo