Report: The Simpsons Are Going To Kick Apu To The Curb After All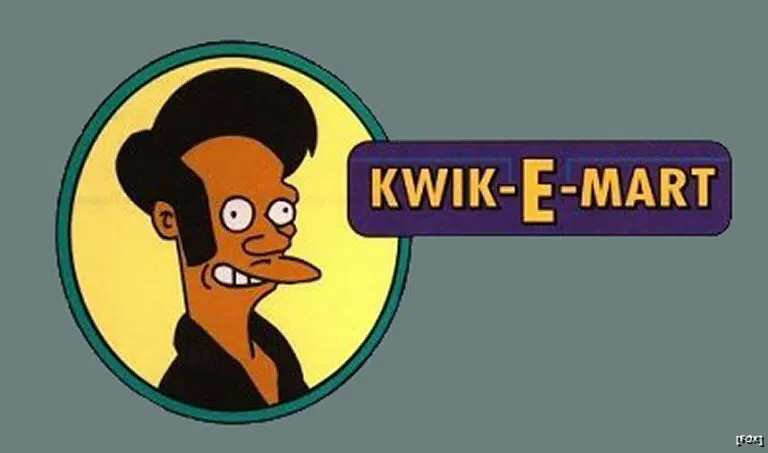 Well, it looks as if Apu Nahasapeemapetilon will be getting out and not coming again, after the Simpsons character was dragged for being a racist caricature.
In an interview with IndieWire today, producer Adi Shankar, who was behind an initiative to find a script which would portray Apu in a way that "subverts him, pivots him, writes him out, or evolves him", says he's heard that The Simpsons are going to give Apu the heave-ho altogether.
"I got some disheartening news back, that I've verified from multiple sources now: They're going to drop the Apu character altogether," says Shankar. "They aren't going to make a big deal out of it, or anything like that, but they'll drop him altogether just to avoid the controversy."
Quoth The Wire:
Shankar clarified that he got this news from two people who work for "The Simpsons" and a third source who works directly with creator Matt Groening.

Reached for comment on Shankar's allegations, a representative for "The Simpsons" at Fox provided a cryptic response: "Apu appeared in the 10/14/18 episode 'My Way or the Highway to Heaven.'" In the episode, Apu only appears in a single wide shot (below) that showed dozens of characters gathered around God.
Last year, comedian Hari Kondabolu posited that the Apu character, who is voiced by a white man, is a conglomeration of every stereotype white people have about Indians, including the over-the-top accent, and is therefore racist. Since then, the show has been taking quite a bit of shade while attempting to defend Apu. Last April, an episode mocked the backlash, with Marge informing Lisa that she's not allowed to read an original version of a children's book, because it's currently seen as offensive. Lisa responds, as the camera pans across (strangely enough) a photo of Apu on her nightstand, "Something that started decades ago and was applauded and inoffensive is now politically incorrect. What can you do?"
Shankar says that he's not happy about the decision to just abandon Apu to the slag heap. "If you are a show about cultural commentary and you are too afraid to comment on the culture, especially when it's a component of the culture you had a hand in creating, then you are a show about cowardice," he says. "It's not a step forward, or step backwards, it's just a massive step sideways. After having read all these wonderful scripts, I feel like sidestepping this issue doesn't solve it when the whole purpose of art, I would argue, is to bring us together."
Even Kondabolu took to Twitter to chime in: "There are so many ways to make Apu work without getting rid of him. If true, this sucks."
---
Love, Dr. Scott James

Subscribe to Scott's Now posts via RSS

Report An Error Or A Typo