Stompin' Tom's The Hockey Song Is Finally Going Into The Canadian Songwriters Hall Of Fame Because Why Would It Not Be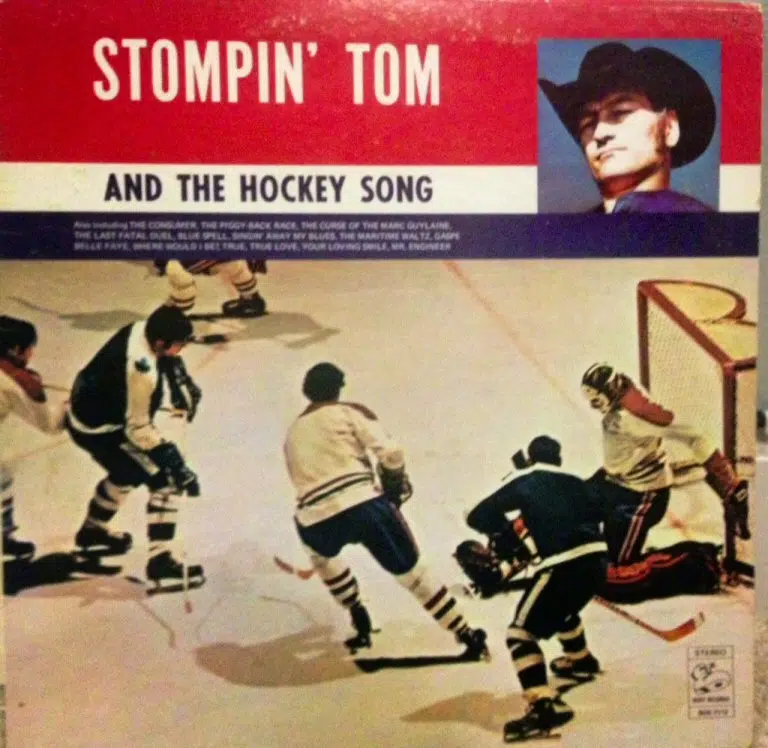 You can't go to a Leafs game without hearing it. I get tons of calls and texts for it every time I do a Rockline Theme Thursday which has even the most tenuous connection to hockey. And this weekend, it's going to take its place in a hallowed hall. Saturday, ahead of some hockeying being performed by the Toronto Maple Leafs and the Winnipeg Jets, Stompin' Tom Connors' iconic ode to Canada's other national sport, The Hockey Song, will take its place in the Canadian Songwriters Hall Of Fame.
Originally released 45 years ago, The Hockey Song's three verses mirror the hockey game's three periods, and it's become de rigueur to play it all over the Great White North during tilts. Connors' family will be presented with the award as Hockey Night In Canada originates from the Scotiabank Arena, where Tim Hicks will perform the tune.
"The Connors family would like to express how appreciative we are to the Canadian Songwriters Hall of Fame for inducting 'The Hockey Song' to join so many other great Canadian songs that have helped shape our identity," says Tom Connors Jr. in a media release. "Tom wrote this song in 1971 and it's wonderful to see how fans to this day, continue to call it their hockey anthem at all levels and ages of hockey players around the world. We hope his song will inspire others to pen memorable, identifiably-Canadian songs in the future for all to enjoy."
Stompin' Tom died at age 77 five years ago.
---
Love, Dr. Scott James

Subscribe to Scott's Now posts via RSS

Report An Error Or A Typo