Foreigner Are Going On The Road In The Great White North This Winter So Yes, They'll Be Cold As Ice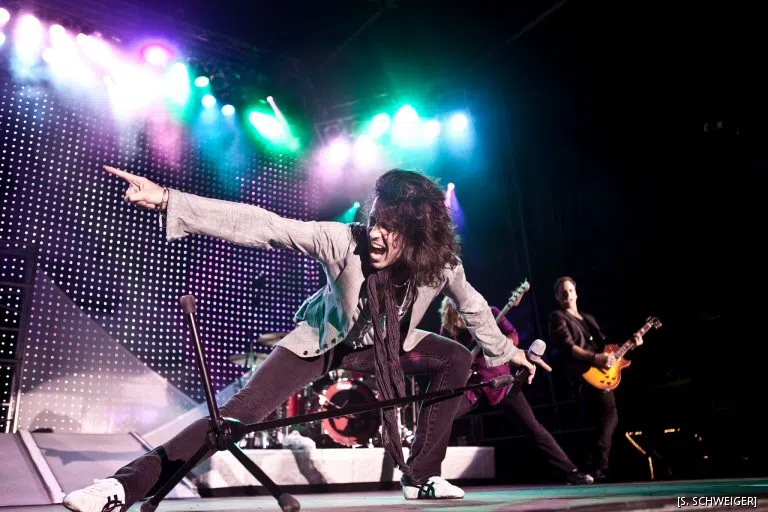 Foreigner's Winter 2019 Cold As Ice Tour is kicking off in Vancouver in February and covering eighteen cities on the heels of the Toronto world premiere of their new musical Juke Box Hero, which they announced almost exactly a year ago in Calgary. The musical runs Thursday February 21 through Sunday February 24 at the iconic Ed Mirvish Theatre, with the band launching the tour with two shows at Vancouver's Hard Rock Casino, Friday February 22 and Saturday February 23.
"I never could have imagined when I set out to create Foreigner more than forty years ago, that we'd still be touring around the world and performing the music we love," says Mick Jones. "I had so many great times with Foreigner in Canada and I'm thrilled that now Canada will see the premiere of our brand new musical, Juke Box Hero, and that we'll bring our music across the country with the Cold As Ice tour."
This past April, Foreigner topped the Billboard Classic Album Charts for the first time with their latest album, Foreigner With The 21st Century Symphony Orchestra & Chorus, a live recording of the band's first-ever orchestral shows in Lucerne Switzerland. They headlined shows in the US, Europe, Australia and New Zealand this year including sold-out appearances at London's Royal Albert Hall and the iconic Sydney Opera House.
Last summer, Foreigner starred in a thirty city Live Nation US summer tour with Whitesnake and Jason Bonham's Led Zeppelin Evening in support.
Jones, Kelly Hansen, Tom Gimbel, Jeff Pilson, Michael Bluestein, Bruce Watson and Chris Frazier comprise the current Foreigner lineup. Last year, Jones dropped hints about a possible reunion of the original crew.
The Foreigner Winter 2019 Cold As Ice Tour
02/22        Vancouver BC                     Hard Rock Casino
02/23        Vancouver BC                     Hard Rock Casino
02/24        Kamloops BC                      Sandman Centre
02/26        Cranbrook BC                     Western Financial Place
02/27        Edmonton AB                      River Cree Casino
02/28        Calgary AB                          Grey Eagle Casino
03/02        Winnipeg MB                       Bell MTS Place
03/04        Thunder Bay ON                 Thunder Bay Community Auditorium
03/05        Sault Ste. Marie ON            GFL Memorial Gardens
03/07        Sudbury ON                         Sudbury Community Arena
03/08        Hamilton ON                        FirstOntario Concert Hall
03/10        Windsor ON                         Caesars Casino
03/11        Peterborough ON                 Peterborough Memorial Centre
03/12        Montreal QC                         Place des Arts: Salle Wilfrid-Pelletier
03/14        Quebec City QC                   Grand Théâtre de Québec
03/15        Moncton NB                         Casino New Brunswick
03/17        Halifax NS                            Scotiabank Centre
03/18        Charlottetown PEI                Eastlink Centre
---
Love, Dr. Scott James

Subscribe to Scott's Now posts via RSS

Report An Error Or A Typo