Vic-PD looking for owners to hundreds of stolen items recovered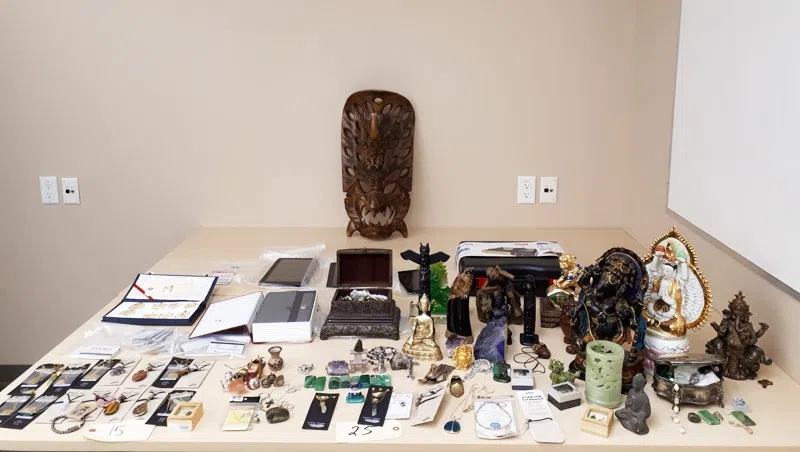 Victoria police are looking for the owners of hundreds of items recovered when officers executed a search warrant.
Bowen Osoko says when they executed a warrant on a residence on the 800 block of Johnson street they found hundreds of items that appeared to be stolen or traded for during what they believe is a drug trafficking operation.
"It's unclear to whether or not this person was directly stealing items and taking stolen items in exchange for drugs or not. That is one of things we are still trying to determine but we have linked this person to two instances of stolen property at least."
Officers obtained the search warrant after an investigation in a person of interest started when an alert citizen noticed the suspect trying to open car doors on the street.
There is wide variety of items found and police say you can look at them on the Victoria police Facebook page before calling their non-emergency line to claim.