If Anyone Needs Cliff LeQuesne After November 14, He'll Be Locked In His Room Watching The Coldplay Film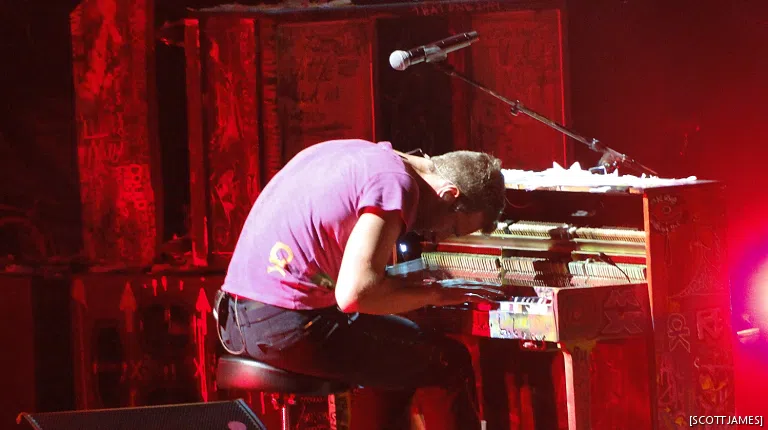 Noted Q sports cat and Victoria Royals PA talker Cliff LeQuesne just might be the solar system's biggest Coldplay fan. So after he reads this, he won't be getting any sleep until Wednesday November 14, because that's when the A Head Full Of Dreams film hits cinema screens, just ahead of its appearance on Amazon Prime Video.
The in-depth portrait of the band, shot over 20 years, will get a special one night showing in more than two thousand cinemas around the world; tickets go on sale Friday October 19 over here.
A Head Full Of Dreams chronicles the band's meteoric rise from the shabby backrooms of Camden pubs to the stratosphere of superstardom, with the heart of the story being the unshakeable brotherhood which has seen them through many highs and lows. The film is directed by Mat Whitecross, who also helmed the acclaimed 2016 Oasis documentary. He met the four members at college in London, before Coldplay were a thing, and from the very first rehearsal in a tiny student bedroom, he's has been there to capture the music and relationships. He's also directed many of Coldplay's most iconic videos, including Paradise, A Sky Full Of Stars, and Adventure Of A Lifetime.
Using extensive unseen archival, behind the scenes, and live material, A Head Full Of Dreams sees the band reflecting on their two decades together. It was shot during Coldplay's record-breaking A Head Full Of Dreams Tour, which was certified as the third biggest tour of all time, having been seen by more than 5.5 million people around the world.
---
Love, Dr. Scott James

Subscribe to Scott's Now posts via RSS

Report An Error Or A Typo