Here's The First Trailer For The Elton John Biopic, Rocketman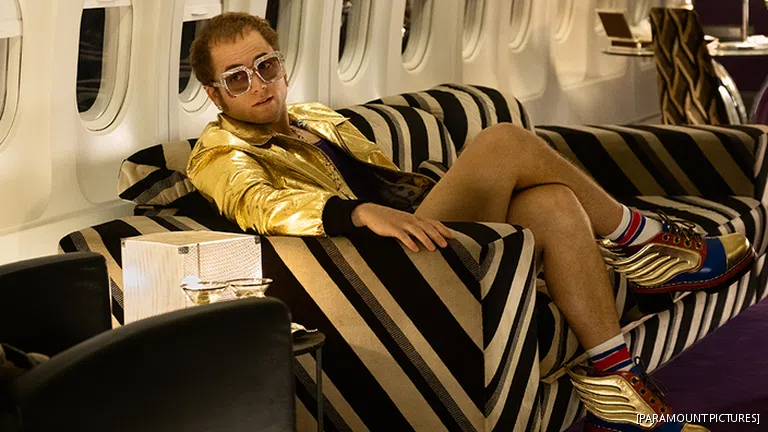 World+dog appears to be champing at the bit to see the Freddie Mercury biopic Bohemian Rhapsody, starring Rami Malek — it's due next month, but the late Queen frontman isn't the only larger than life 70s music icon who's getting the biopic treatment. Next summer, Rocketman will give us a glimpse into the meteoric rise of the most successful solo male artist on the planet, Sir Elton John. And today, we're getting our first peek at the film.
The minute-long trailer features Bennie And The Jets and (natch) Rocket Man, and it looks just as sparkly as the first Bohemian Rhapsody trailer. This shouldn't come as a surprise, since both films were directed by the same person, Dexter Fletcher, who also helmed the sports biopic Eddie The Eagle. Elton is played by Taron Egerton, who's the Welshman best known for starring in both Kingsman films. Meanwhile, Elton had a fairly big role in last year's Kingsman: The Golden Circle, playing himself.
Elton has just launched his multi-year Farewell Yellow Brick Road Tour, which includes back to back shows in Vancouver next September.
---
Love, Dr. Scott James

Subscribe to Scott's Now posts via RSS

Report An Error Or A Typo