We're Handing Out Copies Of Tom Petty's An American Treasure — Listen Here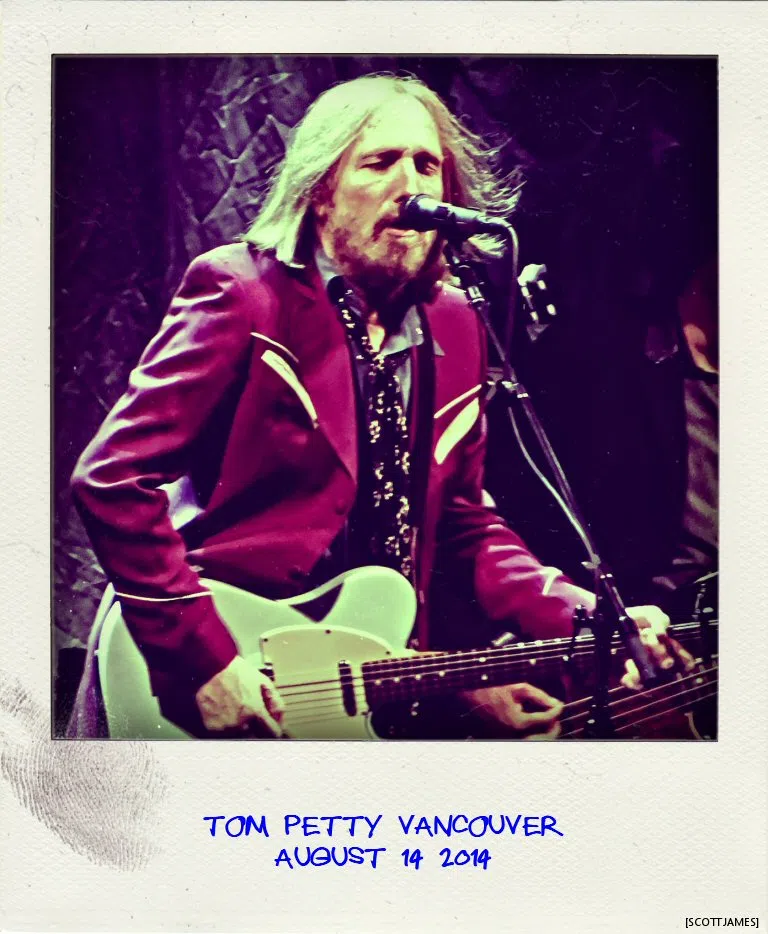 Tom Petty's An American Treasure box set was released Friday September 28, and as we mark the first anniversary of Tom's passing, we'd like you to have a copy, on us.
This Tuesday (October 02), we'll be handing out the two-CD version of An American Treasure all day long. This version includes 26 tracks of unreleased material spanning the late legend's career, including original songs, alternate takes of classic Petty material, and historic live performances. An American Treasure was curated by Petty's daughter Adria and wife Dana, along with former Heartbreakers bandmates Mike Campbell and Benmont Tench, and his former engineer Ryan Ulyate. The collection was produced by Campbell, Tench and Ulyate.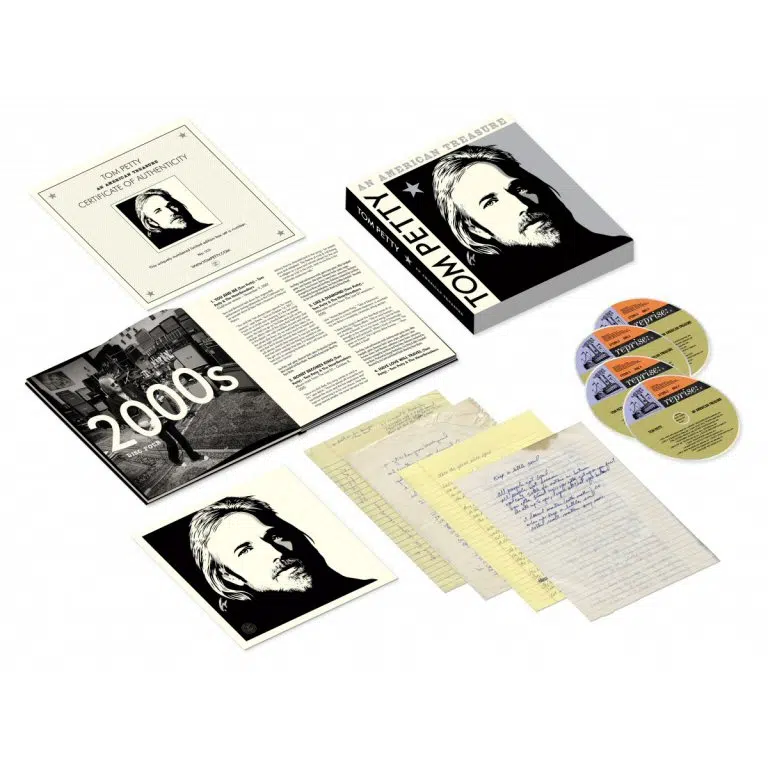 "Everyone involved in this project chose each track with tremendous care and deep respect for the body of work Tom Petty created over the course of 40 years," say Adria and Dana in a media release. "He also accumulated a wealth of unreleased music in his vaults, and we have collectively uncovered one gem after another that will keep us all listening and discovering new facets of Tom's talent for many years to come. We can't wait to share with Tom's fans this musical portrait of an artist who deeply affected our culture and indelibly touched the lives of fans the world over."
Earlier this year, Petty became the first act to posthumously hit the Top 10 of the Adult Alternative Songs chart with Keep a Little Soul (Outtake, 1982), the first single from An American Treasure. Petty died October 02 2017 at age 66, just a week after his final interview with the LA Times. A few days ago, the estate released another tune from the collection: Gainesville, which is a nod to Petty's home city in Florida.
An American Treasure: Deluxe Edition— A 4-CD set that featuring 60 tracks, plus a 52-page booklet with rare and previously unseen photographs of Tom, his bandmates, family and friends. The booklet also features detailed track-by-track liner notes by noted journalist and Tom Petty aficionado Bud Scoppa, who drew upon his previous interviews with Tom and new conversations with Mike Campbell, Benmont Tench and Ryan Ulyate, as well as Adria and Dana Petty.
An American Treasure: Super Deluxe Limited Edition—A 4-CD set featuring 60 tracks and an 84-page hardbound book expanded from the Deluxe Edition to include many additional photographs and an essay by renowned author Nicholas Dawidoff – written especially for An American Treasure – that speaks to Tom Petty's presence in our lives and influence on our culture for more than 40 years.  This special package also includes a newly-created lithograph of Shepard Fairey's cover artwork, as well as custom reproductions of Tom Petty's handwritten lyrics to four songs featured in this collection and a numbered certificate of authenticity.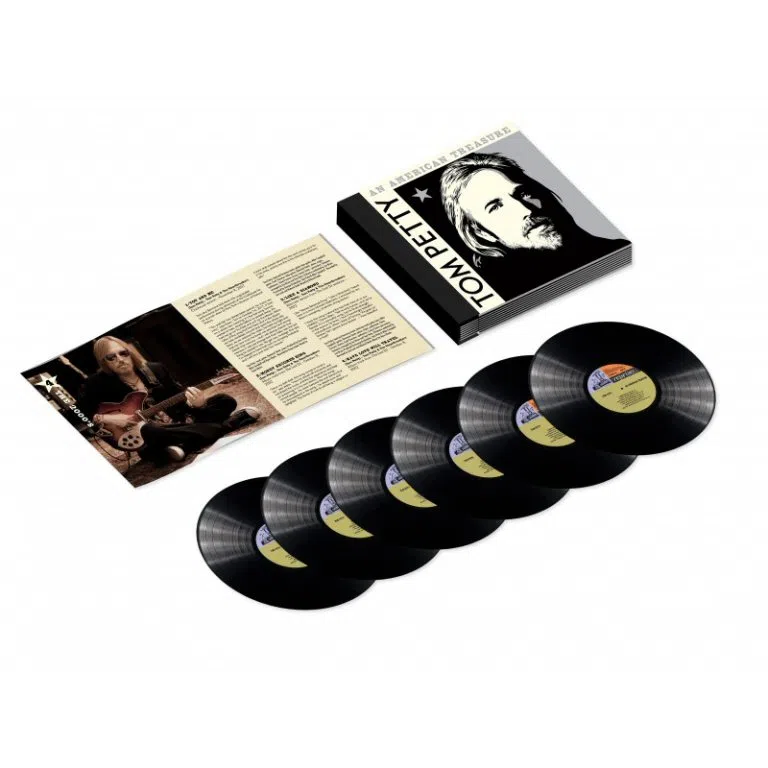 An American Treasure: Vinyl Edition—A 6-LP set featuring 60 tracks and a 48-page booklet containing all of the photographic and editorial elements found in the CD Deluxe Edition.  This set also includes the Nicholas Dawidoff essay.  This special Vinyl Edition will be released on Friday November 23.
An American Treasure: Standard Edition—A 2-CD set with 26 career spanning tracks chosen from the Deluxe editions, as well as Bud Scoppa's detailed track-by-track.
A few days ago, the estate released Gainesville, which is a tribute to Tom's home city in Florida. There's now a video for it, directed by photographer Brantley Gutierrez. It combines archival film of the rocker in his early 1970s days in Gainesville with selected snippets from throughout his career, and new footage of his stomping grounds. The tune was recorded during the 1998 Echo sessions, but was cut from the album, according to Ryan Ulyate. "Echo is supposedly his dark album," he says. "'Gainesville' is this guy who is looking back on his early life with some nostalgia for a simpler time. I love the song. It's just great, but I can see how it didn't necessarily fit the vibe of Echo."
---
Love, Dr. Scott James

Subscribe to Scott's Now posts via RSS

Report An Error Or A Typo