Victoria woman honours friends by donating thousands to Ovarian cancer research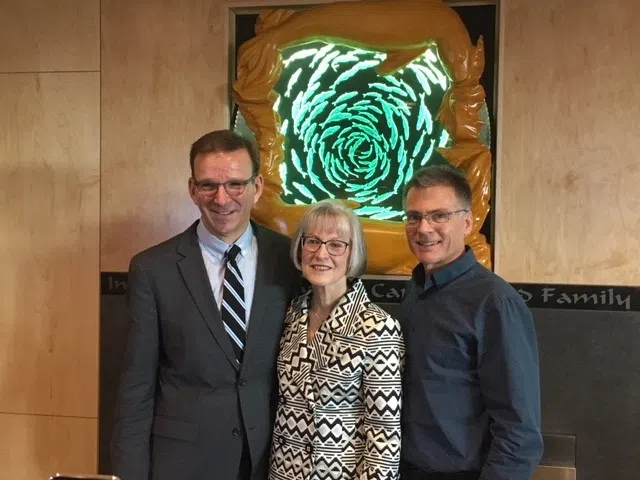 After losing two of her close friends to ovarian cancer, a Victoria woman is honouring them by giving a substantial amount to research.
Patty Pitts is donating $250,000 from her family inheritance after the passing of her friends Marlene Palmer and Carol Lalonde.
"I was shocked by the very sad statistics that still exists for survival rates for ovarian cancer and I'm hoping that his fund will help attract other money that will help oncologists and researchers that working so hard on cures"
Nicknamed "the silent killer," doctors and researchers say there are no screening tests for ovarian cancer and it often reaches advanced stages before being detected.
Dr. Brad Nelson is the director of the Deeley Research Centre at Royal Jubilee Hospital in Victoria. He says the gesture of giving by Pitts is very altruistic.
"She's been through a very traumatic experience, losing two close friends to cancer within a year but instead of turning inward with her grief- her response was to come on a tour and find out about research and what was happening locally."
The fund set up by the money is called the Carol Lalonde/Marlene Palmer Ovarian Cancer Research Fund.
At the BC Cancer Research Centre where Victoria resident Patty Pitts makes generous personal donation in support of ovarian cancer research. Doctors say there is no early detection for it. #yyj pic.twitter.com/NBDIl59543

— Art Aronson (@ArtAronson) September 25, 2018