More shelter beds added as province and new homeless encampment butt heads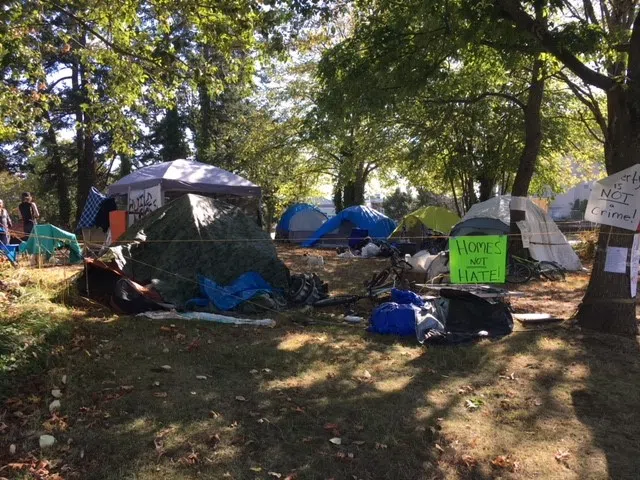 The B.C government says they are expanding the number of homeless shelter beds in Victoria to help with the homeless.
The province says starting on October 1st, a 25-bed shelter will be open at the Victoria Friendship Centre every night regardless of the weather for those experiencing homelessness.
The housing ministry also says they are working to expediate the opening of other winter shelters.
The move comes in the wake of the dismantling of the Regina Park tent city last week.
The homelessness camp has now moved to a new location on Ravine Way in Saanich, on land that the province owns but says overnight camping is not allowed.
Camp spokesperson Chrissy Brett says the extra shelter beds would be welcome, but she's heard nothing from the province about them.
"We have heard nothing from the Friendship Centre to say they were entering into discussions ensure that this is something they would be able to offer here. I would invite them to come here and have a conversation with the people here to make sure this works for the people here."
The province served notice to the campers at the new site on Ravine Way that no overnight camping is allowed there. Brett says they have no intention of leaving yet they would consult with their legal team if authority came and kicked them off the property.
Brett estimates over 40 people camping on Ravine Way but more are trickling back after the Regina Park dismantling.