Two crashes close down Sooke Road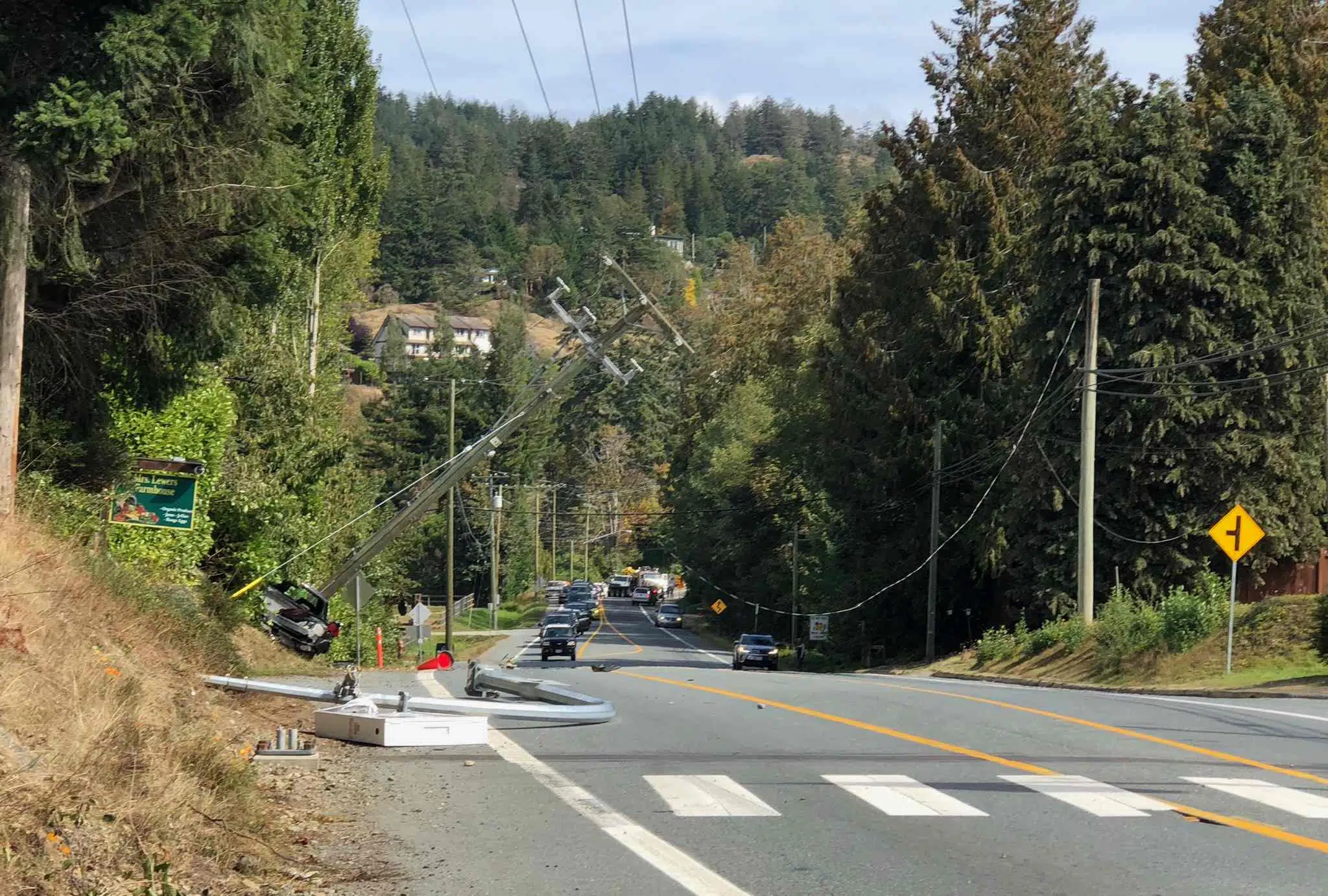 Two ugly looking motor vehicle incidents closed down Sooke Road and knocked out power to hundreds of people early Friday afternoon.
The two crashes happened around 1:30pm according to DriveBC.
One crash near the Stickleback West Coast Eatery reportedly involved two vehicles, at least one of which had rolled over.
The other accident occurred near the Shell gas station, where a truck struck a hydro pole.
Drive BC didn't have a recommended detour.
UPDATE – CLOSED – #BCHwy14 in both directions 4 km west of Gillespie road in #Sooke due to two separate vehicle incidents. Assessment in progress, estimated time of opening unknown. Detour unavailable. Next update at 4:00 PM. Details: https://t.co/nKC6aRAvsY #YYJ #VictoriaBC

— Drive BC (@DriveBC) September 14, 2018
There have been no reports of any injuries but we don't know the condition of the drivers involved.
Listener Chris shares a couple of #Sooke updates: pic.twitter.com/oxqtTyW626

— 100.3 The Q! (@TheQdotFM) September 14, 2018