Saanich police beef up presence at Regina Park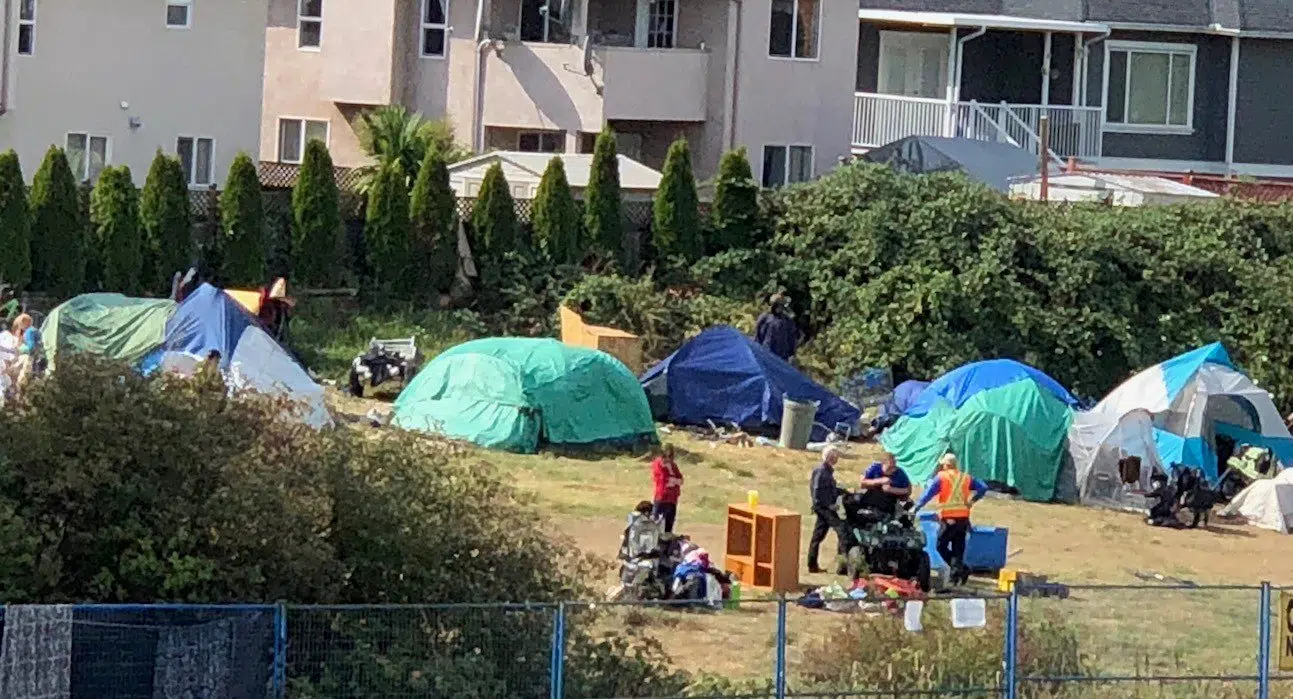 Saanich police have beefed up their presence at Regina Park now that a deadline has come and one for campers.
The court ordered temporary injunction handed down in Supreme Court on Friday morning and campers were given till Tuesday evening at 7pm to vacate the property.
We've moved our #Saanich command vehicle to Regina Park. In order to enforce the BC Supreme Court order entrance/access to the park is now limited to authorized people. We're hoping those still encamped there will leave voluntarily. pic.twitter.com/I6Lt1h9UMN

— Saanich Police (@SaanichPolice) September 12, 2018
Police are hoping all campers to voluntarily comply with the order or be arrested.
"Saanich Police will continuously remain on site until all occupants of Regina Park have decamped," Sgt Jereme Leslie says in a written statement.
Homeless advocate Chrissy Brett says there are many campers aren't sure where they are going after the court decision came down.
Leslie said the police department is legally obliged to enforce the Sept. 7 B.C. Supreme Court order.
Today @saanich is placing fencing around Regina Park in #Saanich so remediation work can begin. We continue to ask those who remain, and are now breaching the BC Supreme Court order, to leave voluntarily. pic.twitter.com/wf7aqo0P32

— Saanich Police (@SaanichPolice) September 12, 2018