Herd of deer attack woman in Oak Bay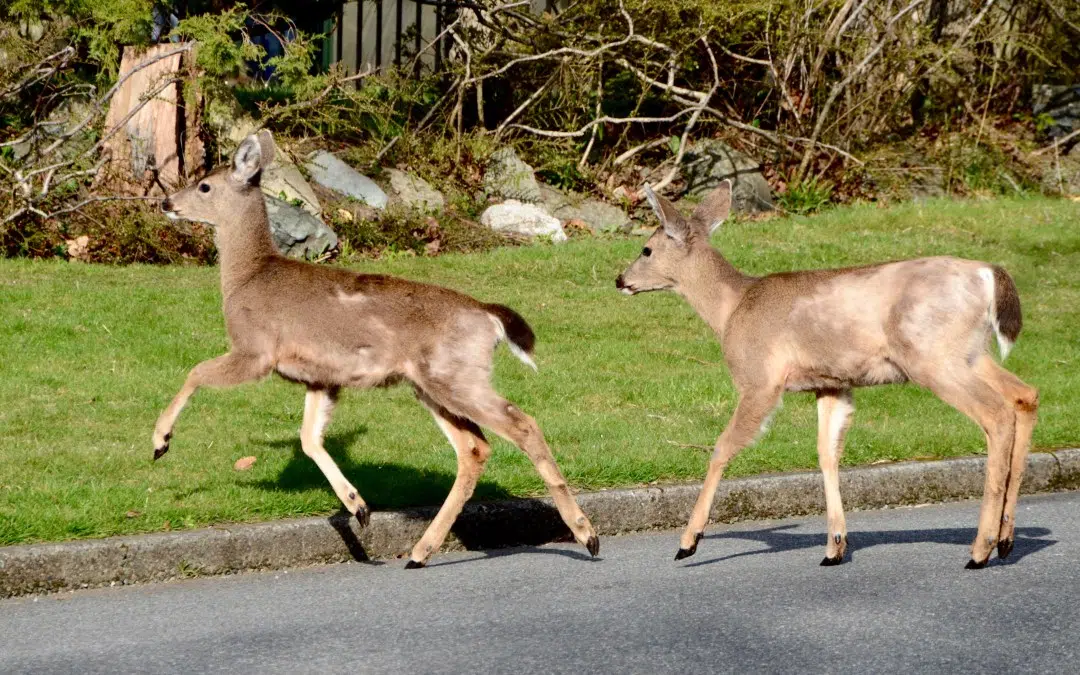 Oak Bay Police say they responded to call about a resident being attacked by a herd of deer in her own back yard.
It reportedly happened Monday near Foul Bay and Crescent roads.
The woman reported going into her back yard when she heard a commotion. She saw several deer in her yard and opened the gate to let them out.
That's when she said the deer knocked her over and stomped on her causing minor injuries. She thinks the deer may have seen her as a threat to a young fawn that was there.
"Police are reminding residents that the wild animals may forcefully and aggressively defend their young against perceived threats. The best way to avoid human-wildlife conflicts with deer is to stay a safe distance away," Oak Bay police said in a statement.
(photo from Urban Wildlife Stewardship Society)