Police name victim in MVI on Central Saanich Rd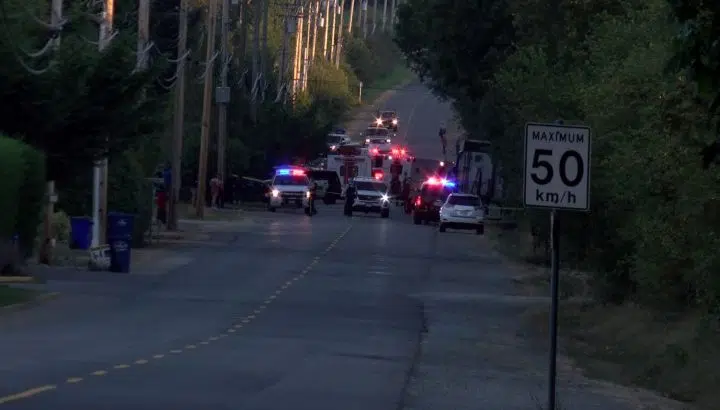 Central Saanich Police are identifying the sisters who were involved in the fatal motor vehicle collision on Monday.
51-year-old Kim Ward was pronounced dead at the scene along with a pet dog.
Her sister Tracy Ward remains in hospital in critical condition.
The pair were out walking their dogs on the 7600 block of Central Saanich Road Monday evening at around 7:00pm when a red SUV crossed the centre line and stuck them.
Police are still investigating the cause of the crash.
New information has investigators asking for witnesses to a crash that may have happened 20 minutes earlier.
It's alleged a red jeep rear ended a black sedan on Mt. Newton Cross Road near Lochside Drive at around 6:45 pm. Police believe the two crashes could be connected.
Anyone with information is asked to call police at 250-652-4441 or make an anonymous call to Crime Stoppers at 1-800-222-8477.
(Photo from Chek News)