How to Watch Aretha Franklin's Funeral!
Aug 30, 2018
Heather Backman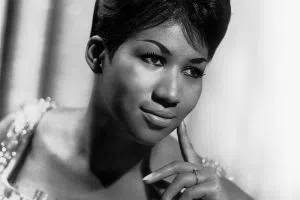 Aretha Franklin's funeral on Friday is open to invited guests only. But the proceedings from the Greater Grace Temple in Detroit will be broadcast live online and on TV.
According to Deadline, you can see the funeral on the Bounce network starting at 10AM ET, with a one-hour special about the singer's life airing at 9AM. The five-hour service will also be livestreamed in full at the Associated Press' website and ABC News Live, as well as at Click on Detroit. Portions of it are expected to be shown on the cable networks CNN, MSNBC and Fox News.
The full itinerary for the funeral has also been released, and it includes musical tributes by Stevie Wonder, Faith Hill, Jennifer Hudson, Chaka Khan, Ronald Isley, Ariana Grande, Fantasia, Franklin's son Edward and many gospel acts.