Victoria Mayor apologizes for handling of John A. Macdonald statue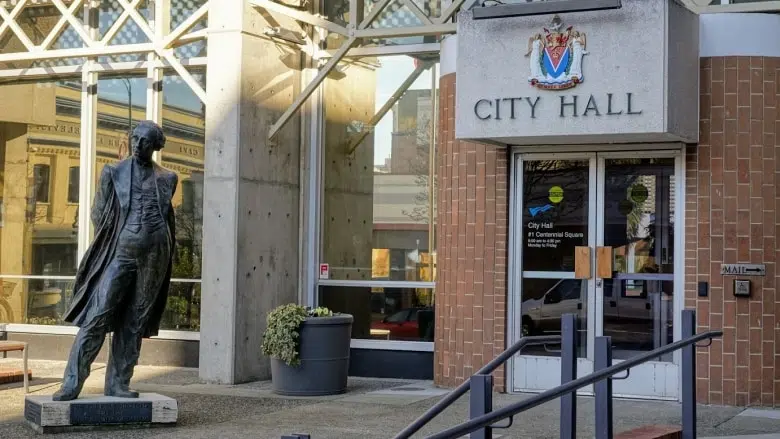 The mayor of Victoria is apologizing for not consulting the public before removing the John A. Macdonald statue from in front of City Hall.
On her own personal blog, Lisa Helps says after having some time to think about the process and a few things weighed heavily on her mind.
"As mayor of Victoria, I apologize for not recognizing that the city family's process might make some people feel excluded from such an important decision," writes Helps. "I didn't recognize the great desire of Victoria residents to participate in reconciliation actions. The process going forward will enable this."
Helps wrote she still believes this was a proper step in reconciliation but recognizes it wasn't handled the right way.
"This action was not, as many news articles have suggested, a symbolic or empty gesture. The statue in its original location was a barrier to Indigenous communities' engagement with city hall."
The mayors blog says she has scheduled a meeting with the John A. Macdonald Society and the Sculptor John Danns.
Helps wrote: "I made a public commitment to bring the wishes of council and the public for a wider community conversation about reconciliation and a new location for the statue to the city family. I will do this."