A woman and dog dead after getting hit by SUV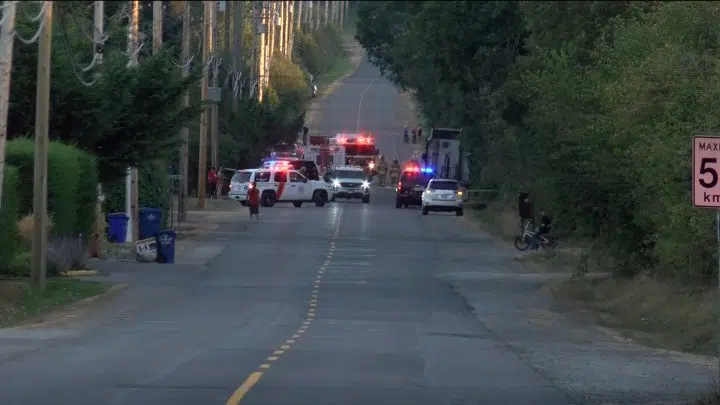 Police are still trying to determine what happened that caused a fatal crash on Central Saanich road.
A 51 year-old woman and a dog are dead while another a woman remains in critical condition.
The women-who are sisters-were walking north in the 7500 block of Central Saanich Road south of Mount Newton Cross Road at about 7 p.m. Monday when a northbound SUV struck them according to police.
"We are looking to everything from mechanical failure to driver error- including sobriety," said Chief Les Sylvan of Central Saanich Police. "We are still in the early parts of investigation."
The Coroner Service was also on scene investigating.
The driver is from Central Saanich and is in his mid 20's.
If you have information about this incident please call Central Saanich Police, 250-652-4441, or make an anonymous call to Crime Stoppers at 1-800-222-8477 (TIPS).
(photo of the scene from CHEK TV)