August 27th 1990: the death of Stevie Ray Vaughan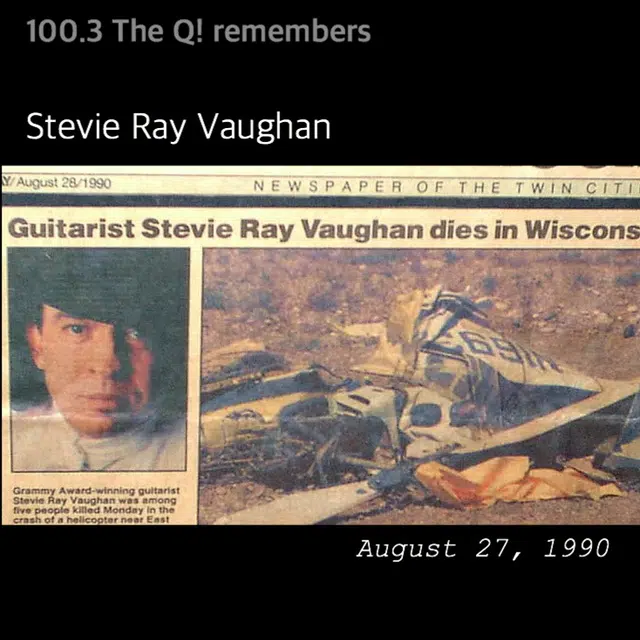 Aug 27, 2018
Ryan & Heather
Stevie Ray Vaughan was 35 when he died in a helicopter crash outside East Troy, Wisconsin, August 27, 1990.
Earlier in the evening, Stevie and his band Double Trouble, had joined as special guests for a concert at the Alpine Valley Musical Theater, along with Eric Clapton, Buddy Guy, Robert Cray and Vaughan's brother, Jimmie.
After the show, four helicopters were reserved to fly the artists and their crews back to Chicago. Members of Clapton's crew had taken seats on the helicopter when the Vaughans arrived to board. The designated helicopter originally had three seats available, but Vaughan ultimately took the last remaining seat.
The helicopter crashed into a nearby ski hill shortly after takeoff.
Reports of the accident didn't begin surfacing until the morning when the helicopter failed to reach its destination in Chicago.
Vaughan and the four others on board, pilot Jeff Brown, agent Bobby Brooks, bodyguard Nigel Browne, and tour manager Colin Smythe, were all killed.
On Monday August 27 2018, 100.3 The Q! salutes Stevie Ray Vaughan's music and legacy.