To Paraphrase Sir Paul: It Was FIFTY YEARS AGO TODAY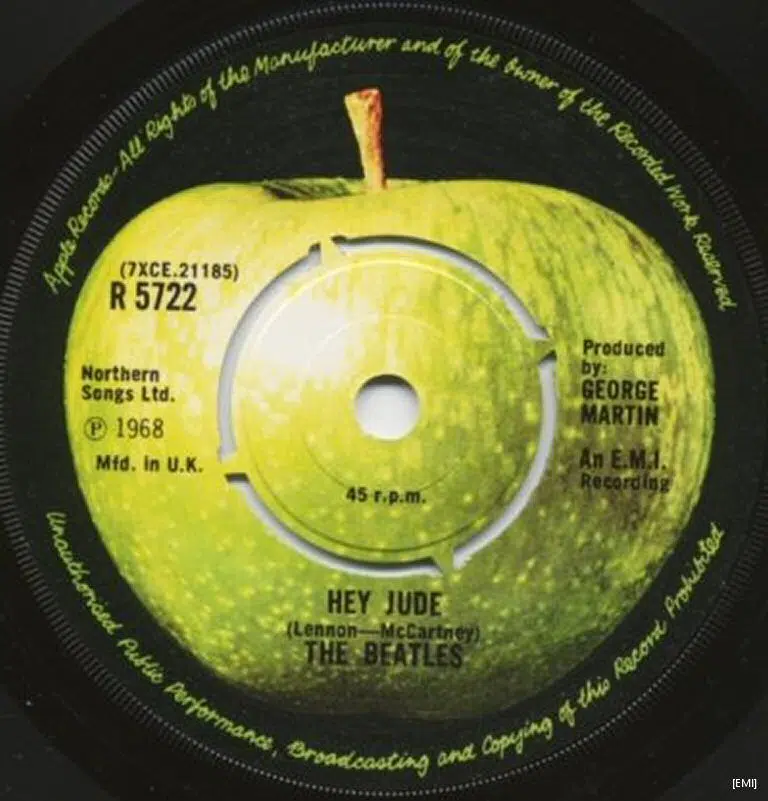 August 26 1968 was a landmark day for The Beatles, as they released Hey Jude, which stayed at number one for nine weeks and turned out to be their biggest hit. Written by Paul during John's divorce, as encouragement for five year old Julian, it gave Sir George Martin pause; he didn't think radio would play a seven minute song. He was so wrong.
There are a couple of curiosities attached to Hey Jude. For one thing, when Paul began singing, he didn't notice that nobody was behind the drumkit; Ringo was in the bathroom. Luckily, he showed up in time and hit his cue perfectly at the :50 mark, and that's the take they used — making their most successful song the only one which began while Ringo was in the can.
Paul also had a Sweary McSwearyface moment on the tune. At "The minute you let her under your skin", Paul misses a cue and mutters "Whoa, f*****g hell!". They did their best to bury it in the mix, but if you have greater wax moth-level hearing, it's there.
And the piano played by Paul at Trident Studios has certainly been around: it's the same Bechstein used by Freddie Mercury on Bohemian Rhapsody, Elton John on Levon, and Rick Wakeman on David Bowie's Life On Mars, among others.
---
Love, Dr. Scott James

Subscribe to Scott's Now posts via RSS

Report An Error Or A Typo