Police searching for stolen items from Pet-a-Polooza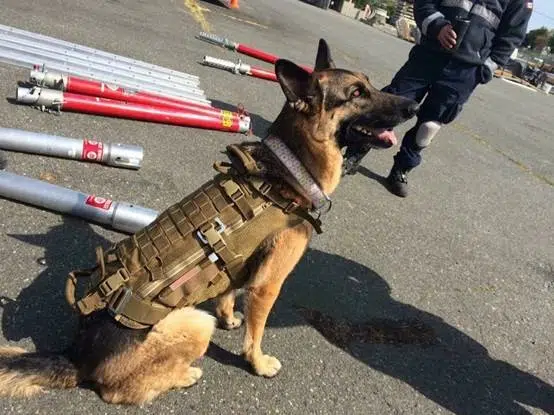 Victoria police say a unique dog harness was amongst a few items stolen the pet a palooza last weekend.
Vendors at the event held at St. Ann's Acadamy on Humboldt street reported items stolen after 5:30 on Saturday.
Among the items reported stolen is the harness worn by volunteer search and rescue dog Moxxii.
In addition to being an essential part of Moxxii's kit, the harness has irreplaceable patches sewn on it; gifts to Moxxii and her handler from military members serving in Iraq and Afghanistan.
The harness is olive green with handles, USAR patches and insignia on it.
Images of the harness and Moxxii working are on our website.
Additional stolen items include a blue suitcase, metal tote bins and more.
If you have any information about these thefts or have seen these items you are asked to call our non-emergency line at (250) 995-7654. (Photos from Victoria Police)