Red Cross appeals for donations to aid those affected by BC wildfires.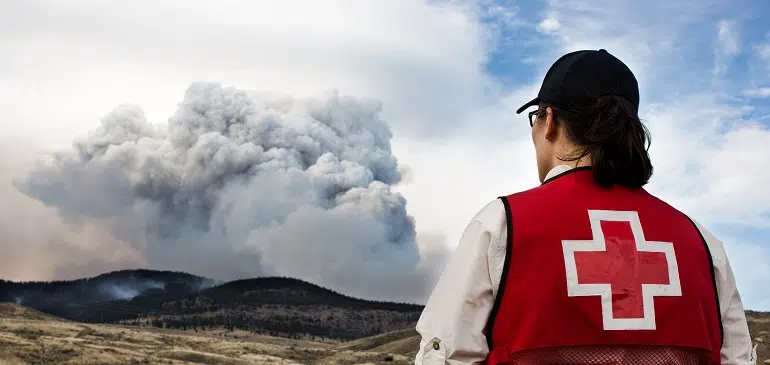 Aug 17, 2018
Graham Caddy
The B.C. Government has declared a provincial state of emergency to support the wildfire response.
Hundreds of wildfires are burning across B.C. with evacuation orders and alerts across our province.
The impact of the 2018 fires will be felt for months to come. The Canadian Red Cross has launched an appeal for donations to help them take care of people who have been affected by the wildfires, and make sure they recover from the disaster as quickly as possible. "Donations to the Canadian Red Cross will be used for immediate and ongoing relief efforts, long term recovery, resiliency and preparedness for future events in British Columbia and Yukon, including consequential events related to the fires," reads their website. Click here or call 1-800-418-1111 to make a donation.
The provincial government announced that it would match donations made to the Red Cross, up to $20 million, to help those affected by wildfires.
"The Red Cross is on the ground, helping people and communities affected by the wildfires burning around the province," said Jennifer Rice, Parliamentary Secretary for Emergency Preparedness. "The province is supporting this critical work by matching contributions to the Red Cross, so donations will go even further."
Thank you.
~Graham