BC declares province wide state of emergency because of wildfires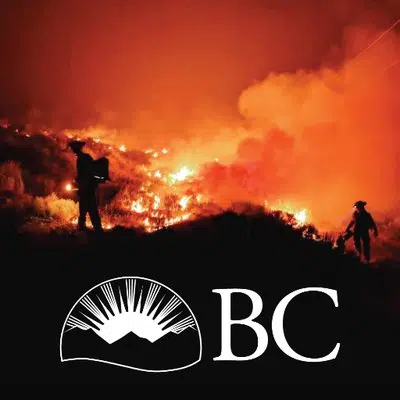 The B.C. Government has declared a provincial state of emergency to support the wildfire response.
The province says 566 wildfires were burning across B.C. as of August 14, with evacuation orders covering more than 1,500 properties and affecting about 3,000 people.
Public safety Minister Mike Farnworth says the declaration is to ensure that all levels are government are in line and can co-ordinate a response.
"Public safety is always our first priority and, as wildfire activity is expected to increase, this is a progressive step in our wildfire response to make sure British Columbia has access to any and all resources necessary," Farnworth said in a release. "Taking this step will further ensure we can protect the public, property and infrastructure, and assist with firefighting efforts."
3,372 fire fighters, including out of province and country personnel are fighting the blazes. The federal government has approved assistance and more resources are scheduled to arrive and assist with the efforts.