Two reports of man exposing himself to women in Victoria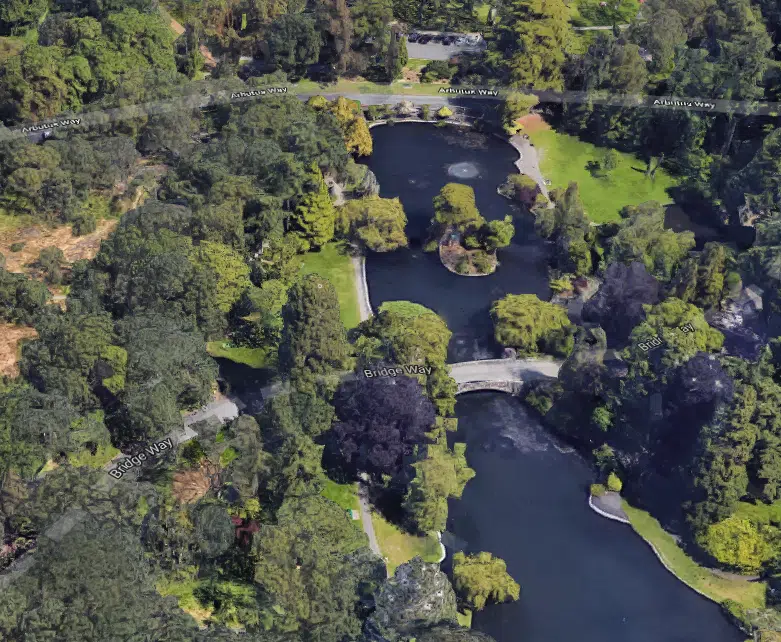 Victoria police are warning the public after two cases where a man exposed himself to woman in park areas.
The latest incident was reported on Thursday night at Beacon Hill park in the rock bridge over Goodacre lake. A woman reported a man on a bicycle approach here while she was sitting and reading.  The man sat next to her and asked her questions she thought were inappropriate before exposing himself.
On Wednesday around 6 p.m.  there was similar reported incidents on Galloping Goose Regional Trail near Cecelia Road. The man followed two women as they went to a business and contacted police.
In both cases the man approached woman in unwanted advances.  The women weren't physically hurt but offered support.
The description of the man is similar in both cases.
He is described as a caucasian male between 40-50 years, standing six feet tall with a slim build and blue eyes. He has long brown hair that was in a ponytail. At the time of the incident in Beacon Hill Park he was wearing a thin black jacket, blue jeans and a Blue Jays baseball cap. He was riding a bike. The suspect in the Galloping Goose Trail incidents was wearing a black t-shit and grey cargo shorts. He was barefoot.
Police are asking anyone with information to come forward.