Controversial statue creator weighs on City of Victoria decision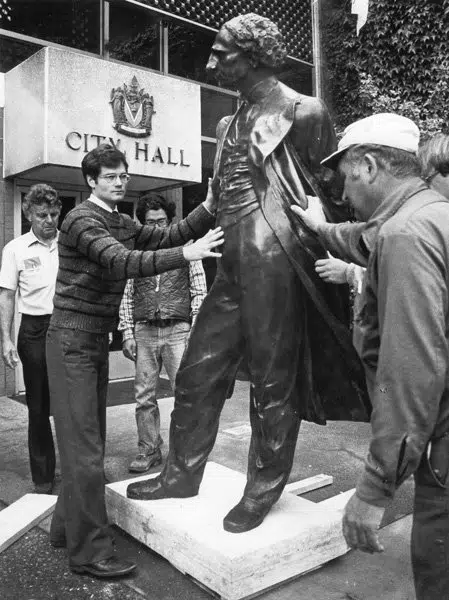 The sculptor of the Sir John A. MacDonald statue in Victoria is speaking out.
In a letter to Mayor Lisa Helps, John Dann says he is honoured if his statue can engender discussion about the violence inflicted on indigenous people. However, he says simply plucking away the statue and hiding from the history isn't the best way to deal with it.
"Canada needs to address its past horrific treatment of natives, it should be forefront and it's not. I know there's a great deal of racism still across the country," he said. "If we removed the sculpture, we're not removing that attitude."
Dann was commissioned to create the sculpture in 1981 by the John A. MacDonald Society of Vancouver.
"I'd like people to realize it's not John A. MacDonald. It's a piece of art, like a symphony surrounding John A. Macdonald, surrounding Canada, and surrounding how we got here," he said
The controversial statue is scheduled to be removed on Saturday.
The city of Victoria has not decided what to do with the statue yet.  The plan is to have it replaced with a plaque and native artwork.