Victoria to remove statue of first Prime Minister in front of City hall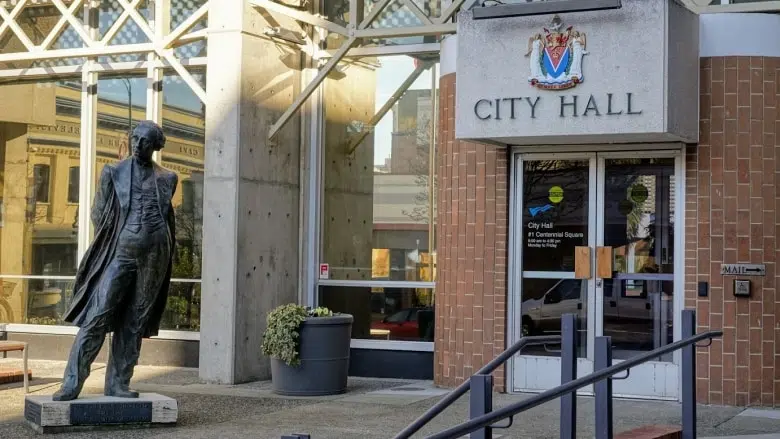 The City of Victoria is removing the statue of Sir John A. McDonald that sits in front of city hall.
Mayor Lisa Helps says the decision came after a year of debate and through the Witness Reconciliation Program that started in June of 2017.
"We will remove the statue of Sir John A. MacDonald from the front doors of city hall so that the family members and other Indigenous people do not need to walk past this painful reminder of colonial violence each time they enter the doors of their municipal government," Helps wrote in a statement on her website.
In her post, Helps included a quote from MacDonald: "When the school is on the reserve, the child lives with its parents, who are savages, and though he may learn to read and write, his habits and training mode of thought are Indian," he said in 1879.
McDonald, the first Prime Minister for Canada's history is a controversial one with the implementation of residential schools.
The statue will be stored in a city facility after it is removed on Saturday August 11.
"This was a very difficult decision, it's been a very long process," said Helps. "If we serious about reconciliation we have to take action."
In the place of the statue, there will be a plaque installed at some point. There will be native artwork put there at some point in the future as well.