Hallowe'en Isn't For Eighty-Five Days Yet And Bertram The Little Pomeranian Has Already Won It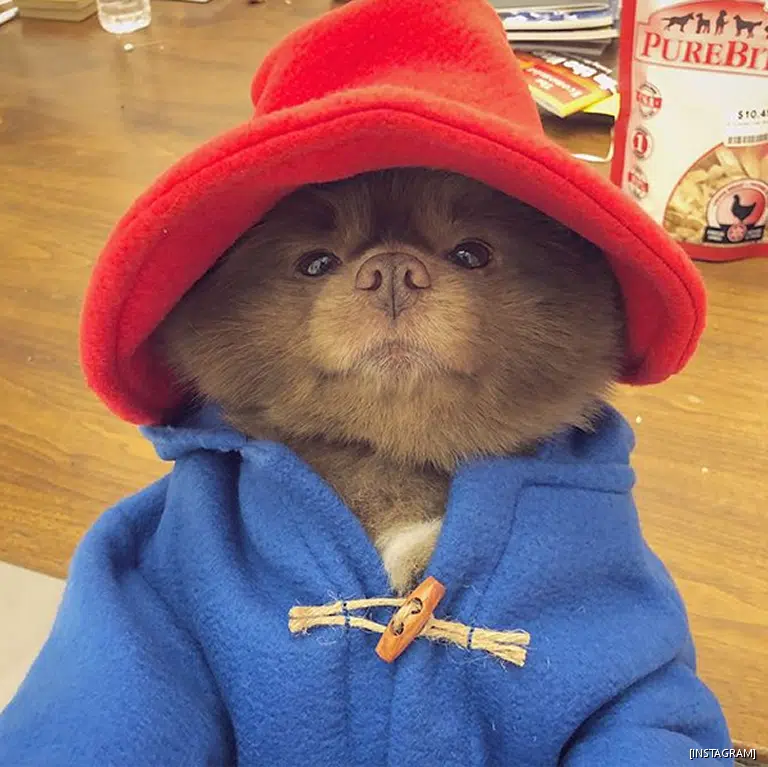 A tiny and well-prepared-ahead-of-time Pomeranian by the name of Bertram is absolutely crushing it with his Paddington Bear costume, and the rest of us may as well just pack up and go home.
The wee pooch, who is an Instagram star, because why would he not be, has chosen a timely costume, too: a while back, Paddington 2 set a new record for the best-reviewed film ever on Rotten Tomatoes, dethroning Toy Story 2.
…
Sorry. I was overcome by the doggo cute-osity factor there for a moment.
And just because I might not be quite overcome enough, here are some more glimpses into Bertram's ostensibly well-stocked closet. Because, as we all know very well, one can never have too many wee little tiny Polo shirts.
---
Love, Dr. Scott James

Subscribe to Scott's Now posts via RSS

Report A Typo