Sunfest 2018: Things To Know Before You Go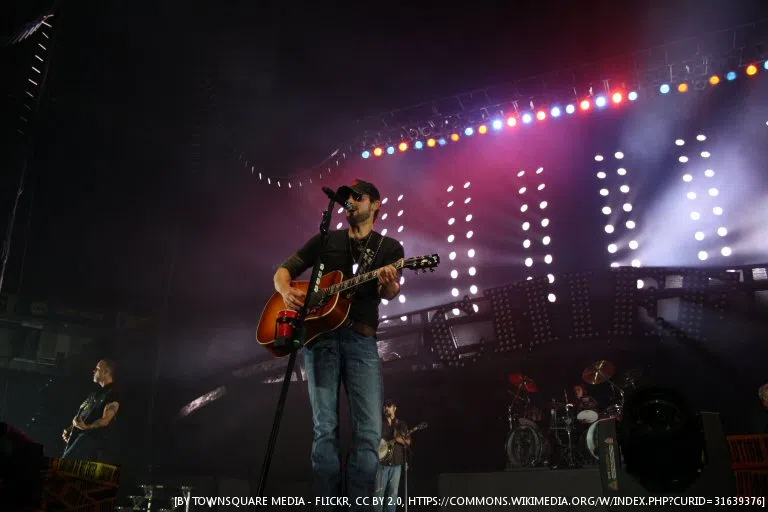 The 2018 edition of BC's biggest country music festival is underway Thursday through Sunday at Laketown Ranch; here are some things to keep in mind.
The Laketown App now includes an interactive map which can tell you where you are on the festival grounds, and what's around you.  It also has info on the Laketown Rock Festival and other events.  Search "Laketown Ranch" in your app store (iOS and Android only).
Schedules for shuttles running from Lake Cowichan and Island Savings Centre in Duncan are over here.
When you buy a ticket, beverage or raffle ticket, you'll be helping to support the activities of the Laketown Ranch Benevolent Society, which donates more than $25,000 each year to local organizations which are doing important work in the community.  More information on that initiative is here.
Stay hydrated.  You'll find water stations throughout the venue. The cool refreshing waters of Cowichan Lake are just five minutes from the site, too.
PACK IN, PACK OUT:  Please pick up your garbage and use the appropriate garbage, compost and recycling bins.  Mom will be proud.
EMERGENCIES:  The Sunfest field hospital is always open and provides medical services and harm reduction.  If you need help, or see someone who needs help, please do not hesitate — go to the hospital or contact security personnel right away.  The security hotline number is 250 510 5649.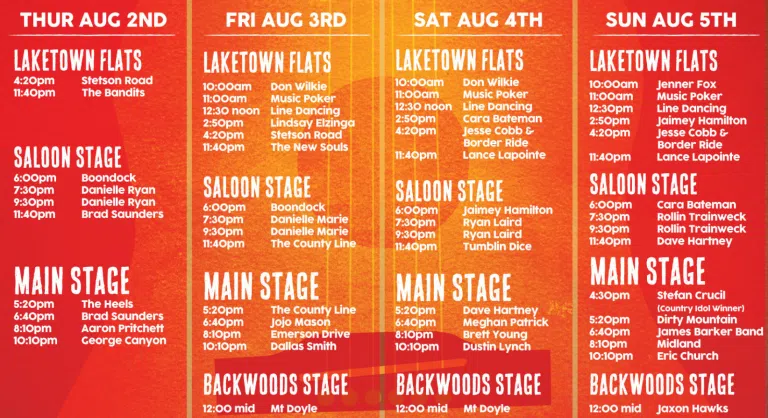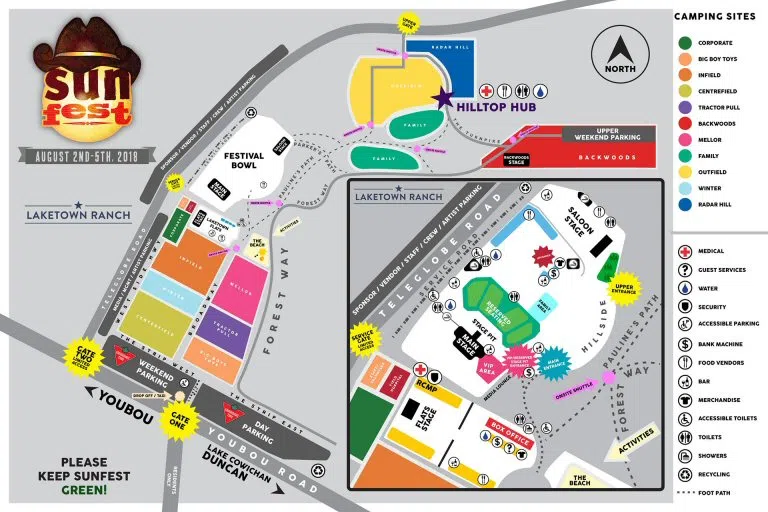 TREAT LAKETOWN RANCH LIKE YOUR HOME, AND YOUR FELLOW GUESTS LIKE FAMILY:  Get to know your neighbors, treat staff, volunteers, vendors, sponsors and artists with respect, stay safe and have fun.  The Q will be there all weekend — come see us and say hi.
For more info, see the FAQ here and the rules here.
---
Love, Dr. Scott James

Subscribe to Scott's Now posts via RSS

Report A Typo