Baby killer whale dies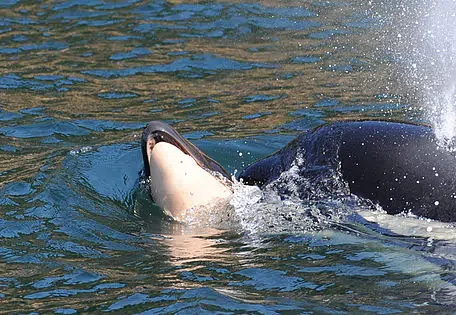 J35 still pushing her dead calf 24 hours later (above)
Photo by Ken Balcomb, Center for Whale Research
The Centre for Whale Research says a killer whale was seen at sunset on Wednesday night pushing her dead calf near Saturna Island.
The calf was born near Victoria on Tuesday but unfortunately did not survive.
It appears the mother knows the baby didn't make it but is reluctant to give up.
The research centre says since the Southern Resident population was labeled endangered, 75 per cent of new born have died and all of the pregnancies in the past three years have failed.