Joan Jett Sure Told That Guy Who Said Girls Don't Play Rock And Roll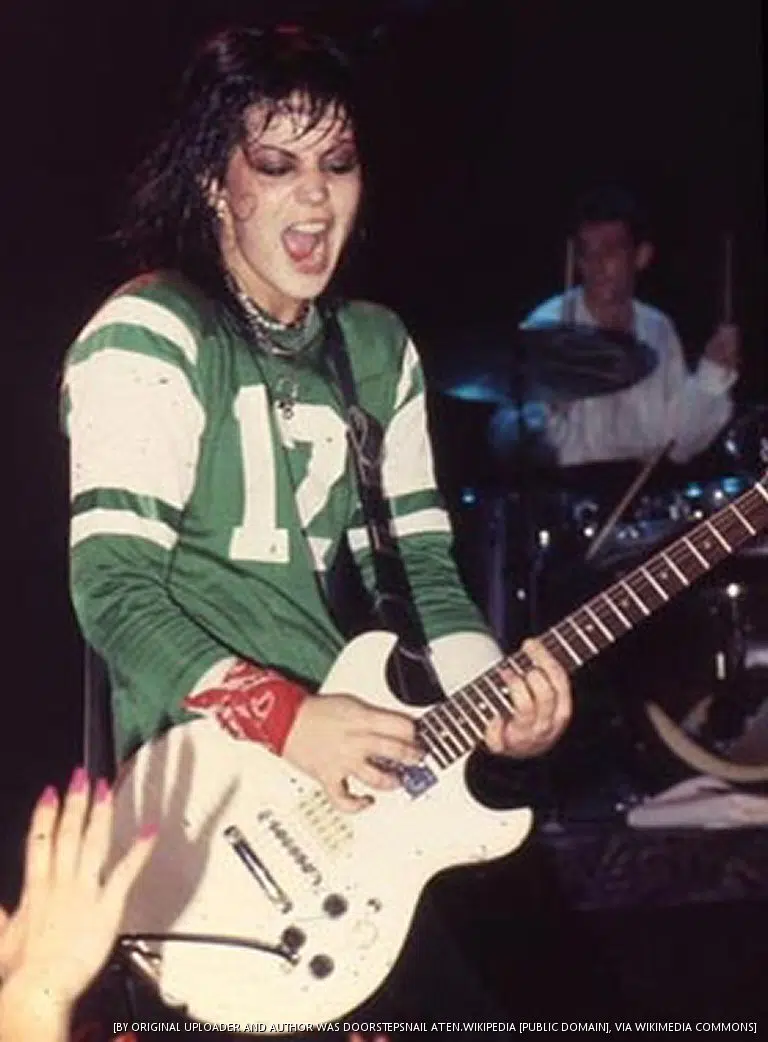 Friday September 28, the Kevin Kerslake-helmed Joan Jett biopic Bad Reputation will come to theaters, iTunes, Amazon, and on-demand services. The film traces Jett's journey from the formation of the Runaways in the 70s, through her solo career and 80s ascension to stardom with the Blackhearts, and her anointing as a rock and roll godmother to several generations. "Tell me I can't do something — you know I'm gonna be doing it," she says in the Bad Reputation trailer.
The trailer reflects Jett's experience with a guitar teacher who told her when she was 13 that "girls don't play rock and roll". That sealed the deal: Joan Marie Larkin was having none of it, and set out to make him take back those words. "I said 'bull.'" Time, of course, proved her right, but of course it wasn't easy cracking the boys' club mentality of the rock world in those days, and she had to put up with shade thrown at her by the likes of Rolling Stone Magazine, not to mention beer bottles and batteries hurled at her live gigs.
The film includes interviews with, among others, Billie Joe Armstrong, Chris Stein, Jett's longtime manager Kenny Laguna, Kathleen Hanna and Iggy Pop.
---
Love, Dr. Scott James

Subscribe to Scott's Now posts via RSS

Report A Typo