Billy Gibbons Fires Off Some Gritty Blues On His New Album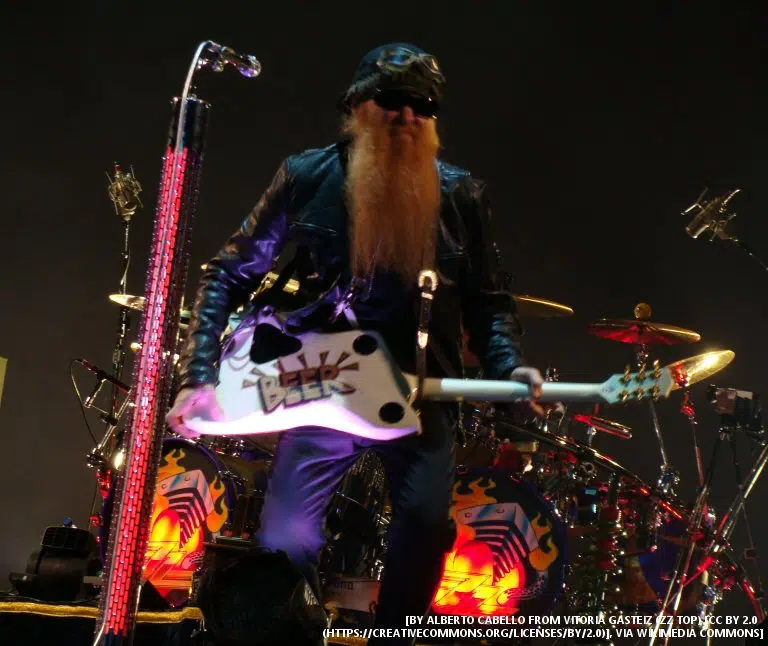 Billy Gibbons is no stranger to the blues — ZZ Top have been steeped in blues-rock from the get-go, and Gibbons has worked with many blues greats including Buddy Guy. Now, he has a new solo album dropping Friday September 21, and it contains just what it says on the tin: Big Bad Blues.
The album features Gibbons' takes on Muddy Waters' Standing Around Crying, Jerome Green's Bring It To Jerome, Gilly Stillwater's Missin' Yo' Kissin', and Bo Diddley's Crackin' Up, among others. As the album title indicates, it's a bit of a return to the Gibbons/ZZ Top roots: "We successfully made our way through those uncharted waters with the Cubano flavor of [2015 solo album] Perfectamundo and completed the journey," Gibbons says. "The shift back to the blues is a natural. It's something which our followers can enjoy with the satisfaction of experiencing the roots tradition and, at the same time, feeling the richness of stretching the art form."
"Nobody gets away from the infectious allure of those straight-ahead licks. I suspect Jimmy Reed did me in early on. The inventiveness of that high and lonesome sound remains solid and stridently strong to this day. We could go on to mention the lineup of usual suspects, Howlin' Wolf, Muddy, all three Kings. The lengthy list of champions are forever carved in stone."
Along with six original Billy Gibbons tunes, The Big Bad Blues also features this cover of Muddy Waters' Rollin' And Tumblin' — which, coincidentally, Rod Stewart also covers on his forthcoming album Blood Red Roses.
The Big Bad Blues Tracklist
1. "Missin' Yo' Kissin'" (Gilly Stillwater)
2. "My Baby She Rocks"
3. "Second Line"
4. "Standing Around Crying" (Muddy Waters)
5. "Let The Left Hand Know…"
6. "Bring It To Jerome" (Jerome Green)
7. "That's What She Said"
8. "Mo' Slower Blues"
9. "Hollywood 151"
10. "Rollin' and Tumblin'" (Muddy Waters)
11. "Crackin' Up" (Bo Diddley)
---
Love, Dr. Scott James

Subscribe to Scott's Now posts via RSS

Report A Typo