The First Track From Sir Rod Stewart's New Album Is A Warning About Drugs From A Parent's Perspective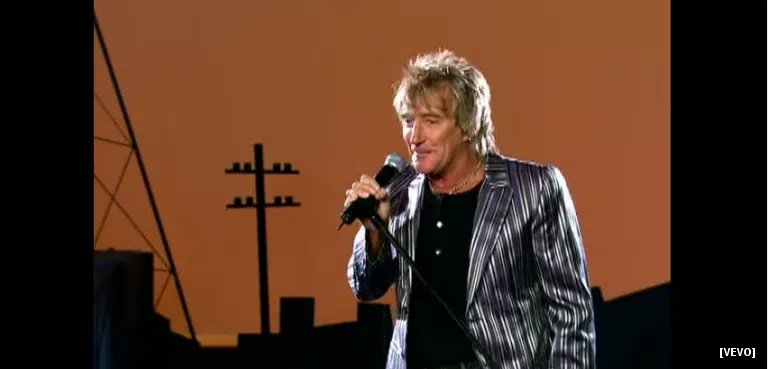 As he readies his new album Blood Red Roses for a Friday September 28 release, Rod Stewart has dropped an original song titled Didn't I, which sees him singing about the damage drugs can do, from the perspective of a parent.
Didn't I try to tell you, that stuffs gonna kill ya?/ Oh didn't I/ But you thought it was cool, and I was just an old fool/ Oh, look at ya!
Stewart's touring partner Bridget Cady also supplies vocals on the tune, which appears on Stewart's first solo album since 2015's Another Country. The disc will be released in a 13-track standard edition and a 16-track deluxe jobbie via download.
"I always think I make albums for a few friends and this record has that intimacy," says Rod The Mod. "Sincerity and honesty go a long way in life and the same is true in songwriting."
Stewart's North American tour will launch this Tuesday at the Hard Rock Event Center in Hollywood Florida; Cyndi Lauper is on board for the duration of the trek, which includes a stop at Save-On-Foods Memorial Center Tuesday October 30.
---
Love, Dr. Scott James

Subscribe to Scott's Now posts via RSS

Report A Typo