I Am Having No Luck Un-Seeing This Horrifying Statue Of Jeff Goldblum And Holy Cow Jurassic Park Is 25 Already
Come on, London, place of my birth. Why do you torment me so?  What have I ever done to you?
Noted chaos theory advocate and performer with a side gig as a jazz musician Jeff Goldblum has been — uh — "honored" with a statue in London as Jurassic Park marks its 25th anniversary, and plenty of people appear to be not here for it all. Can't really blame 'em for that, though. Just look at this monstrosity: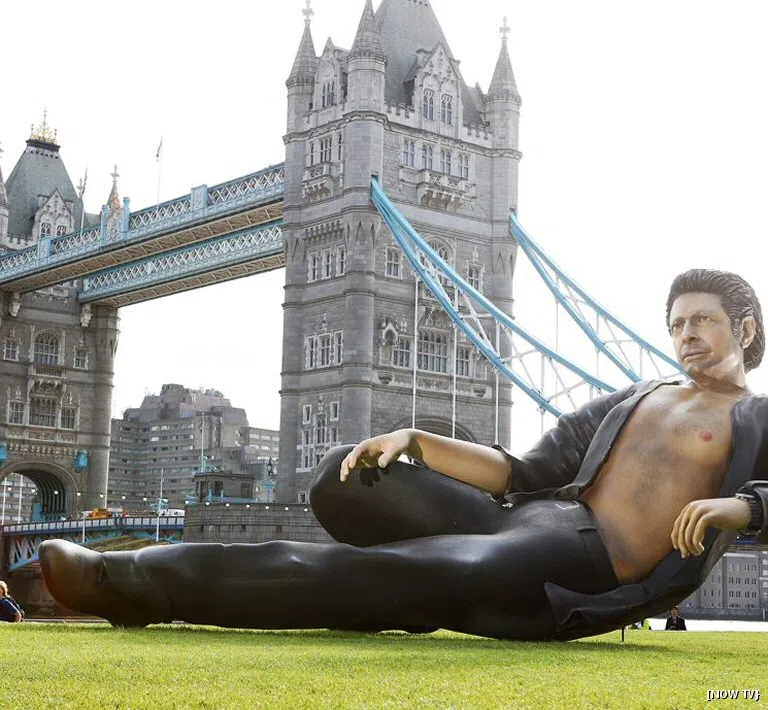 The thing was installed by a television outfit near Tower Bridge, and if you want to sear your retinas in person, you'll need to giddy-up: it's only going to be there until tomorrow. What a shame.
---
Love, Dr. Scott James

Subscribe to Scott's Now posts via RSS

Report A Typo