Campfire ban in place for most of western B.C.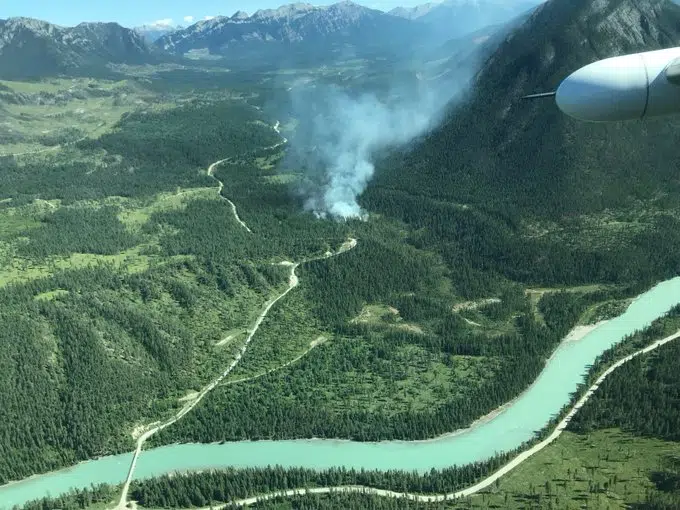 The Coastal Fire Centre says as of 12:00pm on Wednesday, they are banning all open burning for most of the west coast.
That means no campfires for Vancouver Island, Gulf Islands, Lower Mainland and Sunshine Coast.
Natasha Broznitsky, fire information officer with the Coastal Fire Centre says it's because of the extended run of hot weather.
"Given the current weather conditions, the weather forecast and the extreme wildfire risk, we decided to implement the campfire ban."
Only Haida Gwaii and the two kilometre-wide band known as the fog zone along the west coast of Vancouver Island are currently exempt from the ban.
Effective Wednesday, July 18, 2018 at noon: all open burning – including campfires, to be prohibited in the Coastal Fire Centre (excluding Haida Gwaiii and the Fog Zone) in order to prevent human-caused wildfires and protect public safety. Full details: https://t.co/osLqWBZ0VP pic.twitter.com/gULWQzy0Jc

— BC Wildfire Service (@BCGovFireInfo) July 17, 2018
The following activities are also prohibited:
* open fires that burn woody debris in outdoor stoves
* the use of stoves and other portable campfire apparatuses that are not CSA-approved or ULC-approved
* the use of tiki torches, fireworks, firecrackers, sky lanterns, chimineas, burning barrels or burning cages of any size or description
* the use of binary exploding targets (e.g. for rifle target practice).
Anyone found disobeying can be fined up to $100,000 and/or sentenced to one year in year. Open burning prohibition contravention can also result in a $1,150 ticket.