Get Ready To Watch The Baseballs Fly At Night With The Victoria HarbourCats And Chilliwack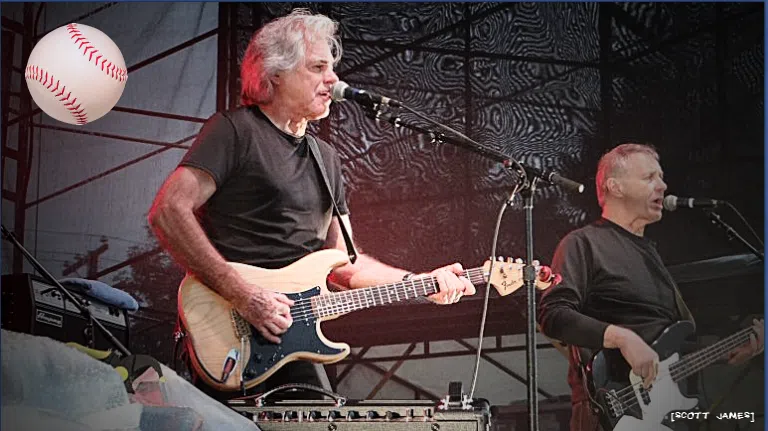 Saturday July 28 will be a big fun day and night at Royal Athletic Park, as the Victoria HarbourCats  kick off the afternoon entertaining the Mavericks in a matinee ball game, and then finish it off with an evening of live music featuring Chilliwack — all sponsored by 100.3 The Q.
General admission tickets in the grandstand are $30, front-of-stage field tickets are $50, and $75 will get you limited VIP seating. Any ticket for the concert will include general admission to the baseball game.  Season ticket holders will have access to special upgrade pricing. Tickets are available here.
Schedule (times subject to change):
Baseball: 100pm
Concert openers (Electric Sex Panther, OK Charlie, and The Lost Boys): 500pm
Chilliwack: 700pm
Here are some more ticket infoids direct from the HarbourCats' secret underground lair:
ATTENTION SEASON TICKET HOLDERS
and anyone who purchased a single game ticket for Saturday JULY 28th
prior
to the announcement of the CHILLIWACK concert.
Please note the concert is NOT automatically included in your ticket price!
There is special upgrade pricing in effect (see below) and you need to contact the office at 778-265-0327 or drop in to secure a special concert ticket for the event.
For SEASON TICKET HOLDERS
: Diamond Club and Campbell Club season ticket holders can secure a general admission concert ticket for FREE or upgrade to FIELD or VIP for $30 and $55 respectively per seat. Upgrade prices for all other season ticket holders are $10/$30/$55 for General/Field/VIP concert seating.
For SINGLE GAME TICKET HOLDERS
: You can upgrade to concert seating for $17/$37/$55 for General/Field/VIP concert seating.
Once again, your normal existing ticket will get you in for baseball, but it is not usable for the concert. Contact us and we will get you squared away. Please call us if you have any questions!
---
Love, Dr. Scott James

Subscribe to Scott's Now posts via RSS

Report A Typo