The Doobie Brothers Are Joined By The Rest Of The World On A Joyous Remake Of Listen To The Music (Update: They Gave All Along The Watchtower The Same Glorious Treatment)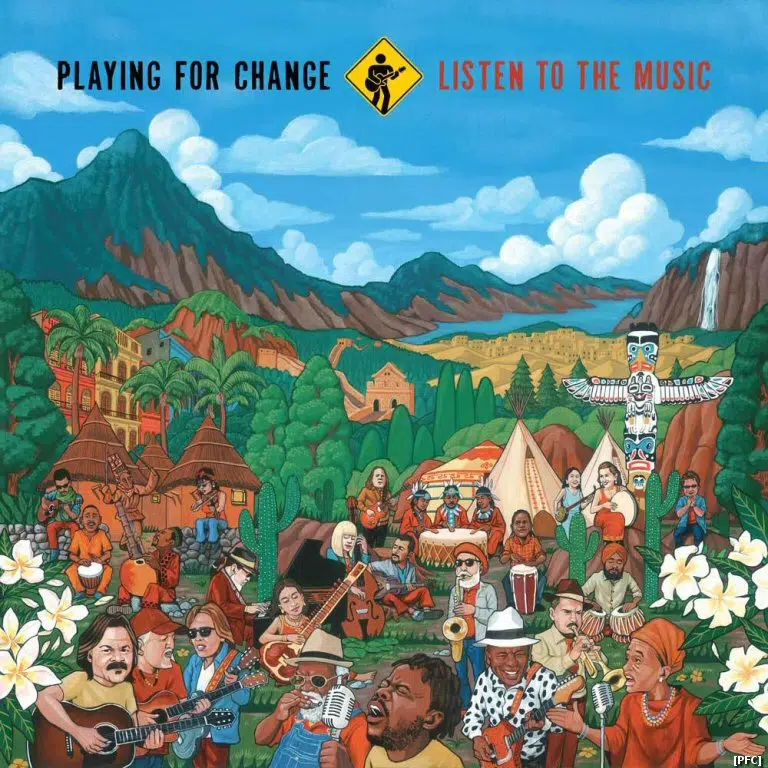 Playing For Change is a multimedia collective whose aim is to connect the world via music, and they've now released Listen To The Music, which is an album full of rock songs showcasing the talents of more than 200 musicians from around the globe. The title track is a smile-inducing revisitation of the Doobies' 1972 smash hit, covered by the Doobies themselves and a multitude of performers based in the USA, Japan, Lebanon and elsewhere.
PfC is also a nonprofit which is instrumental (pun intended) in constructing music and arts schools for kids worldwide, and so the multicultural treatment of the song is a natural fit. Listen To The Music was originally written as a call for world peace, according to Doobies guitarist Tom Johnston, who said in 2012, "It was based on this utopian ideal that if the leaders of the world got together … and just listened to some music and forgot all this other bulls—, the world would be a better place." No argument here, Tom.
46 years after its inception, Johnston says the song still resonates with the aims of PfC:  "It can apply to anything. It's about our need to hear music to communicate. We respect what the people at Playing for Change are doing and are excited to be part of this project."
In a world which often appears to be spiraling out of control, a feelgood project like this can be quite literally just what the doctor ordered: a welcome moment of comfort. Turn it up, and see how many notable musicians you can spot on their global collaboration for All Along The Watchtower, too.
---
Love, Dr. Scott James

Subscribe to Scott's Now posts via RSS

Report A Typo